Article • Diversity is the enemy
x-Health: Demands for real interoperability
Britta Böckmann, Professor for Health Informatics at the Technical University of Dortmund summarises the lack of feeling for terms such as eHealth, mHealth and telehealth with the description xHealth.
Report: Marcel Rasch
From a systems and health informatics point of view a centrally controlled approach taking international standards into account and making digitisation part of routine care would obviously be wonderful

Prof. Britta Böckmann
However, xHealth also stands for Exchange, 'that is interoperable solutions, meaning actual interoperability and data exchange not seen in previous approaches,' Böckmann explains. She views the current direction with scepticism and calls for a consensus-based eHealth strategy for Germany.
A workshop held before last year's conhIT and attended by representatives from the German Parliament, medical insurers and health informatics firms, tried to open up an international perspective and to answer the question if Germany's current position regarding xHealth. Participants compared patients' access to digital services within the health service and access to their own data.
The question: Are patients participants in the digitisation or is it only affecting service providers? The country-specific eHealth strategy was also scrutinised. 'Unfortunately the result shows that Germany is in last position compared to other countries,' Böckmann says.
To a large extent this is due to the number of different players working on the subject of digitisation. However, she does not believe it would be possible to implement a centralised system in Germany such as the one introduced in Denmark. 'Our health system, with its federal structure, cannot support this. Self-administration, with different associations representing the service providers and funding bodies, makes this centralisation impossible.'
Whilst Austria is automatically introducing the electronic patient file (ePA) for everyone via the e-card, the plan in Germany is that citizens must act. 'People themselves will have to apply for the use of services such as the ePA per electronic health pass. However, this plan has an inherent danger of a silent, large majority developing who will do nothing and therefore will not have access to these modern, digital services, in the same way as this was discussed around the topic of organ donation. Therefore, the switch from analogue to digital for routine processes in doctors' surgeries, for example, will only happen very slowly. From a systems and health informatics point of view a centrally controlled approach taking international standards into account and making digitisation part of routine care would obviously be wonderful,' Böckmann believes.
More focus on the patient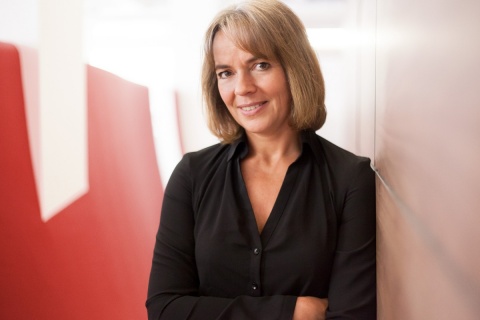 The introduction of an electronic health card would shift the interests of the patient to the fore. The eHealth law states that Gematik (the company in charge of the electronic health card development) will have to develop certain specifications, such as the electronic patient record, by 2018. 'Unfortunately, the actual plans are oblivious to current technologies and possibilities because they hold on to principles developed at a time when there were neither smartphones nor apps,' the professor points out.
One example of this is the medication plan. Conceived initially on paper, in the second step it is to be introduced in electronic form and stored on the patient card. 'However, the patient will have to carry it around as a paper version because they will not be able to access their own data stored on the card beyond the surgery, i.e. without a health professional card (HPC), due to the legally prescribed two-key principle. In my view, this is completely the wrong approach and will reduce public acceptance of this card even further,' Böckmann states. 'An increasing number of health insurers now offer their patients apps. There are also numerous telemedicine projects, and the technology is developing at a rapid pace, but the way things are now this could lead to a two-class society. Whether a diabetic patient will have an app financed will depend on their insurer. Whether or not heart failure is treated telemedically, of whether a patient is even told about this option, depends on whether the combination of the doctor in charge of treatment, the location of the patient and who they are insured with, happens to be covered by one of the pilot projects. But surely it shouldn't be like that,' she says, displaying anger.
A clear mandate for the future
There was a clear call for a consistent eHealth strategy for Germany that was also discussed during the workshop: 'The law on eHealth only covers certain aspects and mainly introduces the infrastructure. It consists of a collection of regulations which, although meaningful in parts, does not follow any overall strategy,' Böckmann complains. 'The interoperability register is only a collection and evaluation of existing projects which utilise certain standards instead of clear rules as to which standard is to be used in which cases and settings, which would be the only way for manufacturers and users to adhere to them. Diversity is the enemy of interoperability here.'
There is also the financing issue. Böckmann: 'xHealth services, being inter-sectoral building blocks, often fall into the gap between out- and in-patient treatment, as telemedical care concepts often have in-patient as well as out-patient aspects. We've been practising telemedicine for 20 years, but there are only two reimbursable items in the billing catalogue. On the other hand, the postage for a doctor's letter is very easy to reimburse.'
However, Böckmann does point to evidence of progress in the medical fraternity. 'The State Medical Association in Baden-Wurttemberg is now accepting applications for, and evaluations of, telemedical projects involving remote treatment. This means that the ban on remote treatment is finally put under scrutiny, and it is the first time that things are moving on the part of the medical associations, with other federal German states watching this development with a lot of curiosity.'

Profile:
Britta Böckmann has been Professor for Health Informatics at the Technical University of Dortmund since 2006. Her focus is on telemedicine and telematics, digital care management for integrated care, trans-sectoral treatment and information systems in healthcare. Böckmann also heads the scientific advisory board at DGTelemed, the German Association for Medical Informatics, Biometry and Epidemiology (GMDS) telemedicine working group and the working group on health informatics at the Institute for Medical Informatics, Epidemiology and Biometrics at the University of Duisburg-Essen.