Wireless communication links medical devices and accessories
Report: Andreas Otto, Senior Product Manager, Dräger Medical AG & Co. KG, Germany
Radio Frequency Identification (RFID), a wireless technology primarily known from the field of logistics, has become a focal point in hospitals and similar areas. RFID makes it possible to manage hospital beds from a central location or track the whereabouts of surgical instruments.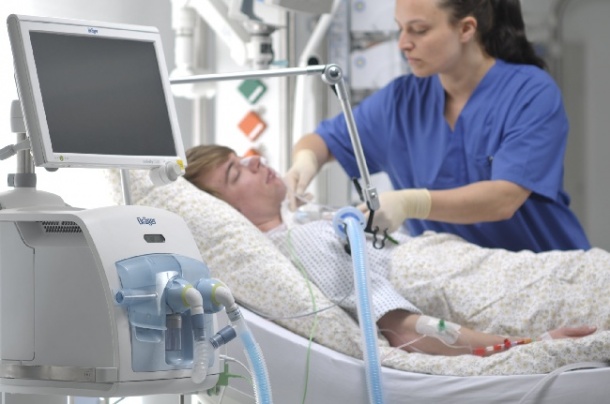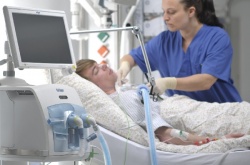 Dräger's range of medical accessories now provides new possibilities in the area of intensive care. For example, hospital staff can be relieved of routine activities when a signal indicates that a water trap must be replaced or a ventilator automatically adjusts settings of a connected accessory such as a ventilation hose. This enables the optimisation of clinical workflows.
Communication within a range of centimetres
Integrated into a medical accessory by Dräger, a RFID radio chip transfers the information stored on the chip to a nearby reader in a medical device. Data is transferred over a short distance of only a few centimetres with a transmission power of 200 milliwatts. Software installed in the medical equipment processes the data and converts it into screen information, for example. This allows the device to offer new functions, such as the independent checking of hose connections or the automatic transfer of a patient's ventilation settings.
Everyday use of RFID by ICUs
A daily scenario: A patient is prepared for transport from one Dräger ventilator or anaesthesia device to another. The RFID radio chip integrated into a RFID hose system saves the ventilation settings of the first medical device. Several background mechanisms take place once the hose is reconnected to a RFID-compatible device: The new medical device immediately imports the information relating to the accessory via a wireless connection. For example, the ventilator or anaesthesia device detects whether the hose is compatible with the device version and the set configuration. The correct connection of the accessory can be checked automatically as well. The new device then saves the information of the accessory without requiring any additional manual configuring. The physician or nurse simply confirms acceptance of the data. RFID is also suitable for other tasks: Wireless RFID technology makes it possible to save the date of the first usage on the accessory's radio chip, for example. Once a predefined period has expired, the device automatically reminds the user to replace the component.
Tiny but powerful
RFID radio chips are ideal for integration into medical accessories and devices due to their small size. They feature outstanding functionalities for sending and saving data at the same time. This technology does not require a line of sight between sending and receiving module as required with barcode readers, for example.