UK researchers focus on ventilator weaning techniques
Research being conducted in the United Kingdom is focusing on techniques to help improve the weaning process for patients coming off mechanical ventilation in hospital intensive care units.

Report: Mark Nicholls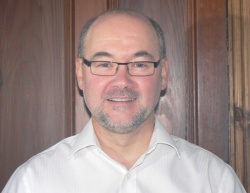 Weaning is a fundamental part of intensive care practice for patients that required intubation but while hospitals across the UK have individual strategies for weaning, there are at present no defined national guidelines.
Dr Andrew Bentley, consultant in intensive care and respiratory medicine at University Hospital South Manchester National Health Service (NHS) Trust, said: 'many of those local guidelines will be similar, but there are different strategies and approaches to reduce support from ventilation. 'A factor behind there being no definitive national guideline within the UK is because we still need to understand the position of various aspects of interventions within the weaning process.'
However, research projects are examining ways to improve outcomes and reduce the time it takes for patients to come off ventilation, explained Dr Bentley, who is chair of the Intensive Care Society (ICS) Research Committee. The ICS is the representative organisation in the UK for intensive care professionals as well as patients.
One ICS supported study is BREATHE, which is a pragmatic, multi-centre randomised controlled trial led by Professor Gavin Perkins of Warwick University, Coventry, and designed to evaluate the clinical benefits and cost effectiveness of non-invasive weaning.
Invasive versus non-invasive ventilation
That follows a systematic review in 2009 which suggested use of non-invasive ventilation to wean critically ill adults off invasive ventilation was associated with decreased mortality and other clinical benefits, however, the net clinical and cost effectiveness compared to other weaning strategies remained uncertain.
Dr Bentley suggested there is some evidence that non-invasive ventilation – delivered through a mask rather than an endotracheal tube or tracheostomy – has benefits for groups with underlying respiratory conditions such as chronic obstructive pulmonary disease. Patients with acute respiratory failure often require invasive ventilation to unload the respiratory muscles and support gas exchange, though invasive ventilation used over a prolonged period of time might lead to complications including ventilator associated pneumonia and increased morbidity. Resulting from that experience, a clinicians aim to minimise the duration of invasive ventilation.
The consensus document
A 2007 consensus document from the European Respiratory Journal on 'weaning from mechanical ventilation' divides patients into 'simple, difficult or prolonged' withdrawal from ventilation and recommends weaning should be considered as early as possible and that a spontaneous breathing trial be used as the major diagnostic test to determine whether patients can be successfully extubated. Within the United Kingdom there is a common recognition of the document, despite variations in approach, and NHS England has also recognised the need for specialist weaning units for those patients who are difficult to wean within an acute intensive care environment.
Weaning in UK practice
Dr Bentley pointed out: 'By far the majority of patients in an intensive care unit are weaned relatively quickly, within the first few days, and the percentage left on prolonged ventilation is relatively small, about 10-15%, but they are the patients that take up a huge amount of resource.'
He said the key challenge for clinicians is in understanding the pathophysiology of the weaning process, recognising the underlying co-morbidities and starting the weaning process as early as possible, following resolution of the underlying presenting condition to intensive care.
'Patients that are usually more difficult to wean are those with pre-existing co-morbidities such as cardiac conditions or respiratory disease and those who develop critical illness acquired weakness affecting peripheral nerves and muscles. That is why it is important to have a multi-disciplinary approach through the medical, nursing and allied health professionals within the ICU to address the weaning process.'
Dr Bentley acknowledged that intensive care practices have evolved and improved over recent years, but research supported by the ICS is helping specialists to understand more fully how to manage and improve outcomes better for their patients in intensive care, for example, those with severe sepsis and ARDS (acute respiratory distress syndrome).
Multi-disciplinary approach
The introduction of a ventilator care bundle aims to reduce ventilator-associated pneumonia, associated morbidity, mortality and length of time spent on a ventilator. It includes a number of interventions that when used together can improve outcomes for patients. These include elevation of the head of the bed, daily sedation breaks and assessment of readiness to wean/extubate, deep vein thrombosis and peptic ulcer prophylaxis and daily oral care. Regular screening for respiratory infection, early recognition of ventilator associated pneumonia, and daily assessment of sedation and readiness to wean can reduce the length of time spent on ventilation, he said.
Dr Andrew Bentley is a consultant in intensive care and respiratory medicine with the University Hospital South Manchester NHS Trust and Honorary Senior Lecturer at the University of Manchester, sits on the Intensive Care Society (www.ics.ac.uk) council, and is chairman of its research committee. His respiratory research includes involvement in the BREATHE study and a number of other multi-centre intensive care trials, and he is involved in an on-going study looking at diaphragmatic pacing for patients with Motor Neurone Disease (DiPALS).