Article • COVID-19 in the UK: an update
UK goes into 'controlled lockdown', Boris Johnson infected
As the United Kingdom enters its third week of lockdown and the battle against COVID-19 continues, the country's health and care services are facing an ever-growing number of patients with the condition.
Report: Mark Nicholls
The hospital-recorded death toll sat at 5,373 on April 6, up by 439 from 4,934 the previous day, with a total of 51,608 (up 3,802) confirmed cases reported. That compared with 5,683 cases of Coronavirus and 281 UK deaths on Sunday, March 22, a figure not dissimilar to those Italy was recording two weeks earlier on March 7 (5,883 cases and 233 death), where the death toll has now reached 16,523. In the interim, the UK has gone into a controlled lockdown with shops – apart from food outlets and pharmacies - and offices closed with all but key workers being told to work from home. Those that were not able to work were being 'furloughed' by their firms with the government picking up 80% of their wages.
Recommended article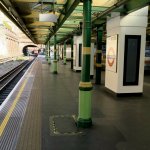 Article • Public health
The sunny Sunday of March 22, 2020, may well go down as a watershed date in the context of Coronavirus in the UK. A couple of days earlier, UK schools had closed en masse – open only thereafter for children of key workers – and the British government had advised that pubs, bars, cinemas, gyms and restaurants should close and people should adhere more rigorously to social distancing.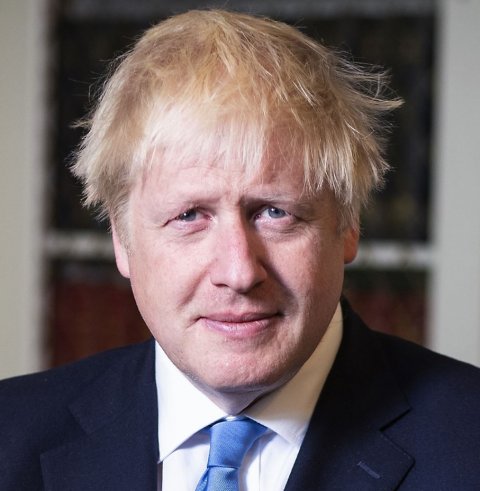 Among the deceased, the vast majority had underlying health conditions, but there remained several who had died without having health issues and also young people, including boys aged 5 and 13. The death toll also included an increasing number of health and care workers and public transport workers.
High profile people with the condition have included the British Prime Minister Boris Johnson, who was taken into hospital on Sunday night with "persistent symptoms" of coronavirus and moved to intensive care on the evening of Monday, April 6. The Chief Medical Officer Chris Witty and Health Secretary Matt Hancock also self-isolated with the condition and have since recovered, as did Prince Charles, but now some other senior politicians in the UK are now self-isolating with Foreign Secretary Dominic Raab now deputising for Mr Johnson.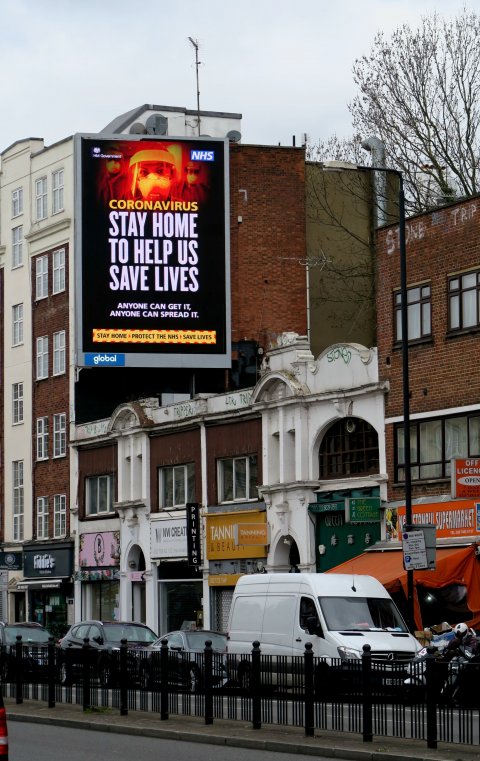 In a bid to slow the spread of the virus, people were urged to stay at home and not venture out into parks or the coasts, despite the warm sunny weather – unless they were doing the permitted one hour a day of exercise. But with people still flouting the laws and having picnics and barbecues in some locations, police began to use enforcement measures such as on-the-spot fines. That was accompanied by the Health Secretary warning that unless people adhered more closely to the lockdown instructions, more stringent lockdown measures would be enforced along similar lines to those in France, Italy and Spain. However, the vast majority of the population were adhering correctly to the lockdown rules and panic-buying at supermarkets seemed to have stopped.
In the UK, with the rise in the number of cases and deaths showing a slight slowdown or levelling, there was some cautious optimism that the peak of the outbreak may be a few days away, though no-one was getting carried away with the idea.
Other major issues included the shortage of PPE (personal protection equipment) for healthcare staff and care workers, though the government insisted that it was now being delivered to hospitals, and the effort was being supported by several UK-based clothing manufacturing firms re-opening to make hospital scrubs. There was criticism of the slowness of testing of people – particularly doctors and nurses – who had been in contact with COVID-19 patients but for whom it remained unclear whether they had the condition or not but were self-isolating as a precaution. With 208,000 tests conducted since the end of January, they are now being carried out at the rate of 14,000 a day, as the government unveiled a target of 100,000 tests a day.
In a rare message, the Queen spoke to the nation in a well-received televised broadcast on the evening of Sunday, April 5.
And in a remarkable feat, so-called Nightingale Hospitals – temporary hospitals – have been created across the UK to cope with the rising number of patients In London, the ExCel exhibition centre was converted into a 4000-bed hospital in the space of nine days with others in Glasgow, Harrogate in Yorkshire, Manchester, Bristol and Birmingham, with more planned in other parts of the country as needed. While hospitals and Emergency Departments are extremely busy, health officials suggest they have still not reached total capacity. But as cases still continue, and deaths mount, it is widely recognised that there is still a long way to go in the UK to beat coronavirus.
*Figures correct at the time of writing, but subject to constant daily change.