Too many coronary stent procedures
In uncomplicated stable angina cases no evidence suggests that angioplasty reduces heart attacks or death risks, Mark Nicholls reports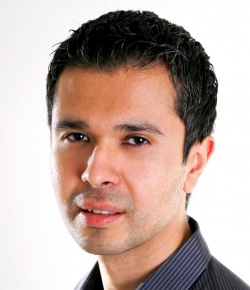 Heart patients should be given more information about the purpose of an operation, according to leading UK-based cardiologist Aseem Malhotra MD, who fears that too many cardiac patients are undergoing coronary stent procedures without being told that the operation will not stop future heart attacks.
Every year, about 60,000 people in the United Kingdom receive coronary stent procedures to unblock arteries soon after suffering a heart attack, where it improves their chance of survival.
However, a further 30,000 patients with 'stable heart disease' undergo the surgery each year, despite the fact research shows it will not prevent heart attacks or extend lives in such cases, Dr Malhotra points out.
He believes that too many heart disease patients are undergoing the procedure without being told that angioplasty would not reduce death risk or heart attack and such operations can be being carried out needlessly.
Writing in the Journal of American Medical Association (JAMA), Dr Malhotra pointed out that randomised studies have shown there is no clear evidence of stenting benefiting those with stable coronary disease, despite the majority of patients believing that angioplasty would improve their long-term survival rates.
The piece, entitled 'The whole truth about coronary stents: The Elephant in the room' referred to a study in the US involving 144,737 patients in 1,091 hospitals, which suggested that almost half the stenting carried out was unnecessary.
Another study, which found that 88% of patients undergoing a procedure for stable angina believed that angioplasty would prevent myocardial infarction, showed that, given various scenarios, 43% of cardiologists would go ahead with stenting even when they thought it would not be of benefit.
Dr Malhotra suggests that making clear these facts should become a mandatory part of the consenting procedure process. 'We need to address how we can reduce the potential over-use of stenting. One way I'd like to see that happen is to see it included on the consent form as a caveat to the risks and benefits we outline to patients. We need to be saying to patients that, while this may have symptomatic benefits, stenting will not reduce their risk of a heart attack or death and it does not prolong your life. 'It's imperative to provide patients with all the information before subjecting them to a procedure that still carries a 1% risk of heart attack, stroke or death,' he added.
He did point out that the procedure could help those suffering from angina, reducing the amount of chest pain, but said too often patients were given an impression it would achieve far more. 'Of course elective stenting has an important role in the treatment of patients with limiting angina to improve the quality of life when medical therapy is inadequate but few patients are explicitly told that stent won't prevent a heart attack or prolong life,' he believes. Research has also indicated that up to half of stenting procedures carried out in the USA were either 'inappropriate' or of 'uncertain' appropriateness, he points out.
'The elephant in the room is that randomised studies have not demonstrated outcomes benefit for stenting stable coronary artery disease in addition to optimal medical therapy despite its widespread use.' His comments have received high-level support from Professor Huon Gray, NHS England's heart disease 'tsar', and Professor Terence Stephenson, chairman of the Academy of Medical Royal Colleges, and have also triggered debate on the subject. Professor Gray: 'There is no evidence that coronary angioplasty reduces risk of heart attack or death in patients with uncomplicated stable angina, and it is important that doctors are clear with their patients about this.' Professor Stephenson: 'This is an example of a legitimate debate of appropriate or inappropriate use of clinical procedures or interventions.'
Profile:
Dr Aseem Malhotra is a consultant clinical associate to the Academy of Medical Royal Colleges. He received his interventional cardiology training at Harefield Hospital, the Royal Free Hospital and Croydon University Hospital in London.