The e-Health Insider Conference
Mark Nicholls reports on key issues and concepts discussed during November's conference in Birmingham, UK
Considering the huge tasks and issues involved, the connection of health services, digitised EPRs, and text messaging via mobile phones, all are progressing -- some slowly, others at a more rapid pace – as many speakers at the e-Health Insider Conference underlined.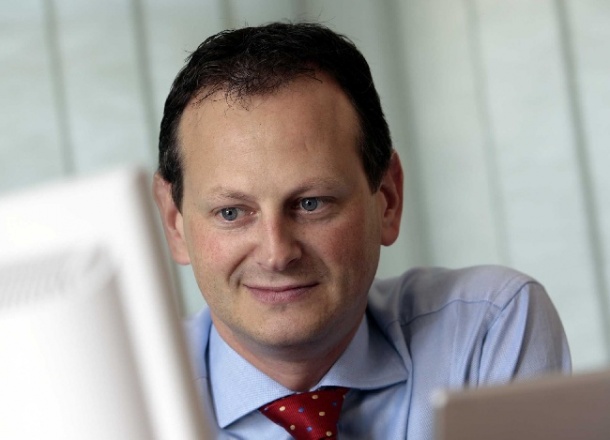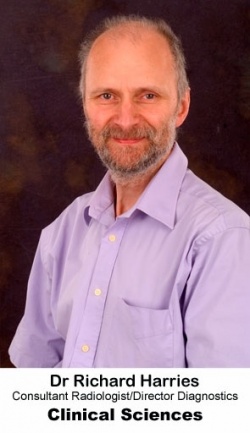 The IHE-UK Network
IHE (Integrating the Healthcare Enterprise) is an international non-profit organisation that enables healthcare IT system users and suppliers to achieve system interoperability by working together to produce hard evidence of smooth healthcare work flow through careful definition of healthcare delivery tasks, specification of essential task information to be exchanged, specification of essential task processes and annual testing through Connectathons.
A health organisation in the east of England is seeking to take advantage of the IHE-UK network to improve communications and speed up electronic access to medical documents.
The North Lincolnshire & Goole Hospitals NHS Trust is believed to be the first project of its kind to use IHE in this way in the UK -- although the IHE network, which addresses the interoperability problems inherent in sharing electronic patient records (EPRs) between different IT systems, is already further developed in Europe and other countries.
Outlining the project at the conference, Dr Richard Harries, Consultant Radiologist at North Lincolnshire & Goole
Hospitals NHS Trust, explained that under IHE, the documents remain stored in several local repositories, hence avoiding one large central information silo, but are registered in a central registry. An authorised user can ask the central registry for a document, e.g. an outpatient clinic letter, detailed notes or radiology reports, and the registry will provide a link to retrieve a specific document from one of the repositories.
In his presentation It's Good to Talk- the importance of the IHE Framework in day-to-day radiological practice, Dr Harries said the North Lincolnshire initiative was initially focusing on multi-disciplinary teams (MDTs) covering gynaecological cancers and vascular disease. The fundamental aim of IHE work is to produce Integration Profiles, which describe a clinical requirement for integration and the solution to address it. During his talk Dr Harries focused on one profile – the Cross Enterprise Document Sharing profile (XDS) – in the context of the Humber IHE-XDS Multidisciplinary Team project that will allow information sharing for MDT meetings between Grimsby, Scunthorpe, Hull and Lincoln. 'XDS allows users to share multiple document types across boundaries such as between trusts, regions and even across political boundaries and uses a variety of different document formats,' he explained.
A major advantage is that, while clinical documents come in a huge variety of forms, from referral letters to clinical consultation notes and imagery, and are stored on PCs and various network servers, IHE enables retrieval and viewing at a specific location, such as wherever an MDT meeting is taking place. It is also easily extendable and covers any document type. However, Dr Harries said that one of the biggest challenges is getting the metadata consistent on document tagging, such as patient identity, author, document class and healthcare facility type, to optimise retrieval. 'IHE is a big and powerful way to join up healthcare using internationally-accepted standards. It can allow users to access all types of patient documents and it can cross boundaries. It is not technically challenging, it provides quick and easy access to the documents we need and is a practical short-term solution to the EPR challenge.' The initiative in North Lincolnshire and Goole is likely to be up and running within the next two months, once funding has been finalised.
E-health across the EU
While there are clear benefits to the expansion of e-health across the EU there remain a number of key challenges in seeing such initiatives fulfil their potential, according to Michael Palmer, a project officer in the ICT for Health Unit of the European Commission's Information Society and Media Directorate-General.
Outlining the benefits, challenges and initiatives underway across Europe at the conference, he said that there is a growing pressure on healthcare systems from citizens who have increasingly high expectations for high quality care. 'This combines with demographic challenges across Europe where there is an ageing population and with that an increased prevalence of chronic disease.' The healthcare model also remains reactive, there are rising healthcare costs and staff shortages in some areas.
'What is needed is a change in the way medical knowledge is managed and transferred in clinical practice,' he pointed out. 'At the moment, we are disease-centred. We need to be more citizencentred and wellness-focused and interaction with health professionals should also shift from episodic to continuous. It is e-health that can deliver these characteristics and give people a more active role in their care.' Alongside what the European Commission is doing, he said that IT leaders have an important role to play in helping shape health policy in
Europe.
As part of its seventh framework programme (FP7), the EC -- with private partners -- is investing three e-health areas: personal health systems (€ 63 million in 2009); patient safety (€30 million); and predictive medicine with a project to model organs and systems (€68 million). Through its Competitiveness and Innovation Framework Programme (CIP), which promotes innovation and provides access to funding and support, the Commission has also provided € 11 million for the Smart Open Services for European Patients (epSOS) project, which is working on the implementation of electronic health records and e-prescribing across 12 member states.
Challenges
However, he said there were challenges ahead for e-health in Europe. There is a lack of awareness, training and acceptance among professionals and patients; lack of evidence of the benefits; ineffective funding partly due to the reimbursement models in some countries; and not enough engagement by EU-based industries, such as
those in pharmaceuticals and medical devices. There are also technical challenges in interoperability issues; insufficient infrastructure such as limited broadband in some areas; and poor 'infostructure', in that there are no globally-defined terms and concepts.
In addition, there are regulatory challenges, with some legal uncertainty leading to a lack of trust among stakeholders, such as health professionals, authorities and industry and a risk of breaking privacy and confidentiality. Michael Palmer pointed out that there were some areas of progress with an e-health Action Plan for member states outlining broad cooperation between states and sharing best practice, a common approach for patient identifiers, a clear legal framework and an annual ministerial level e-health conference.
There is an e-health week in Barcelona (15- 18 March 2010) and EU associations have been established such as IHE (Integrating the Healthcare Enterprise), COCIR (which acts as the voice of the European Radiological, Electromedical and Healthcare IT Industry) and the Continua Alliance, an open industry coalition of healthcare and technology companies. But, he added, there difficulties remain in influencing politicians over the long-term benefits of e-health and also there needs to be better crossborder exchange of EPRs, which will contribute to the free movement of patients and health professionals in the EU and help improve patient safety. However data protection issues remain in this area.
Pointing out the areas where IT leaders can influence politicians, he said: 'They can collect and promote evidence of e-health benefits and build trust among stakeholders, invest more and demonstrate scalability solutions focussing on interoperability, certification and security and create conditions for a global market developing innovation and business models.'
The EMIS Web
Extending access to health records could have enormous benefits for GP practices, health systems
and patients in terms of cost and time savings. While consent would be needed from patients, there would also be significant advantages in terms of patient safety and of more efficient and effective sharing of information between health professionals.
Speaking at the conference, Sean Riddell, Managing Director of EMIS Group Ltd, outlined how cloud computing could allow health professionals (and patients) access to healthcare technology – anytime, anyplace,
anywhere - irrespective of the clinical system they are using. With the EMIS Web – a system creating joined up healthcare for community and extended primary care – he said that interoperability was no longer a technical problem but now a commercial one and that the major question health IT managers faced was whether they should be using technologies such as this to link up their services, or 'wait for the national programme to solve interoperability dilemmas by providing a standardised, one-size-fits all solution'. Outlining EMIS Web benefits for community teams and extended primary care providers in the UK of access to GP data via secure data sharing, he explained that EMIS currently has 10 million records from about 1,700 GP practices on EMIS web but added: 'The patient journey now extends far outside GP practices.'
Through EMIS Web there are links to minor surgery administrations and, from the first quarter of 2010, an audit dashboard will be available to give more detail about patients, such as vaccination reports and other data, and it will also offer the current status of inbound referrals and those awaiting assessment. A critical component is what EMIS has called the MiG (Medical interoperability Gateway) -- the sharing layer of the system and a joint venture
between EMIS and InPractice Systems. 'Once you have the data you can start to provide a web-based service with other suppliers such as Adastra, which has 95% of the out-ofhours services in England and Wales,' he said. 'It
is clearly beneficial to for an out-of-hours clinician to see patient records.'
The links extend further to chronic disease management, community care and secondary care, though he stressed access to data is via patient consent and authorisation by the relevant health organisation. A natural extension through the MiG is to the patient through EMIS Access, available to patients registered with a participating EMIS
Access practice, he added. 'If you can get the patient to book a GP appointment over the internet you can save time and money for the clinician and the patients, and the same goes for repeat prescription ordering.'
EMIS Access has had one million transactions a month of which 180,000 were repeat prescriptions, 140,000 appointment bookings and 17,000 appointments cancelled. Missed webbased appointments are a fraction of telephonebased appointments – 0.9% compared to 13% -- because often patients have to ring their surgery at specific times and cannot always do this from work or due to other commitments. Whilst many people use electronic banking to check on their accounts, far fewer can access their health records electronically to check, for example, when they last had a tetanus injection.
A final link is for research through EMIS eBIT (Evidence-based IT). In a project with Nottingham University, the QResearch initiative uses data derived from the anonymised health records of over 12 million patients from 602 general practices using the EMIS clinical computer system. Aspects include Qsurveillance, which produces real-time data about health trends and has the ability to flag up alerts, such as the flu situation or, as recently, to highlight a rise in measles outbreaks among students.
Under-used mobile technology
Dr Mike Short, Vice President (Research and Development) of Telefonica O2 Europe and Chairman of the UK Government Trade & Investment ICT Sector Advisory Group, said that, with increased demands on healthcare and limited resources, mobile technologies are a solution for health organisations. He warned that the NHS in England – like many health systems – is faced with tackling the challenges of an aging population and having to look at moving more care from hospital to home and self management.
He said with healthcare spending now at an unsustainable rate, there needs to be a greater focus on prevention rather than cure and a shift in the lifestyle focus to personal responsibility for health. Figures in the UK show 23% of the population will be 65 and over by 2033 and 3.2m will be 85+, and 60% of people over 65 suffer long-term
conditions. 'People also have higher expectations and older people are getting more ICT literate. They are seeking out their own information on the internet for health services, both public and private. This means they are going to take their own measures towards prevention and cure if they are not satisfied.'
However, he remained concerned that the NHS is not taking full advantage of mobile solutions and m-health [mobile health]. In the context of 78 billion text messages in 2008, and some 100 billion expected in 2009, the NHS was only 2% of that total. 'How can one of the largest employers in Europe be as low as that?' he asked. 'It's
because they have not really addressed how text messaging can make a difference.'
Use of mobile technologies for m-health is moving faster in Asia and Africa, driven by need and geography, with not every town having its own GP surgery or hospital as in the western world, he pointed out. While o2 moved analogue to digital between 1993 and 1997, that shift had not been seen in the health industry. 'But, as soon as you go digital, it can open up services in new areas of provision and support and that is very important in healthcare,' he said.
o2 has already 'connected' services -- in roads, homes, cars and learning -- with pollution level alerts, security, and home entertainment and safety navigation alerts in the car, and the firm has a vision for health of 'a connected eco-system with efficient remote care delivery and an engaged public resulting in better health outcomes'. These will support fitness, wellness, disease management and assisted living.
NHS organisations that have begun to utilise mobile technology:
• District Nurses across Oldham Primary Care Trust are automating workflow with a digital pen.
• Derby Hospitals Foundation Trust has reduced missed appointments by 22% by using text reminders.
• Marie Curie Cancer Care nurses have a 'keeping care nurses safe out in the community' system, using O2 Lone Worker solutions.
• North Lincolnshire PCT and North East Lincolnshire Care Trust Plus has reduced costs with N3 Hosted Voice Services and a mobile gateway.
'To us it is about building an eco system that is practical for a healthcare system and society as a whole, but also available anytime, any place, anywhere,' Dr Short said, adding that mobile technology has huge potential in a health setting, from medication reminders, fall alarms and e-health record access, though in this area privacy remains an important issue.
'This is not rocket science; these are within reach now,' he said. 'There isn't a lot holding up the technology. But text is not used as widely in a healthcare and social care circles as it could be.`