Germany: Promised Land for Spanish medics?
While German medics leave the country in search of better conditions, foreigners fill the gaps. Spain, with its troubled economy, provides a major source.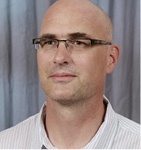 Hubertus Stephan knows about expectations and reality; at his firm, Maleso Global, based in Freiburg, Germany, his bilingual team works extensively with candidates from Spain.
The company, he explains, is based on his extensive human resources background and his work in Spain and Latin America over the past 20 years. Using that expertise and human resources networks the firm particularly places healthcare professionals in Germany. 'We are driven to a greater extent by applicants and less by the customers who, in the end, pay the bill,' he explains.
'We begin by identifying candidates in Spain. After going through an extensive selection process, we work closely with successful candidates to prepare them for their work in Germany. This includes acquiring language skills, and extensive presentations on what awaits them in Germany and how daily routine there differs from providing care in Spain.'
Nurse difficulties
'More often than not, conflicts emerged in cases where candidates were not properly prepared. In most European countries, e.g. education of nurses takes place at the academic level. Their routine includes many tasks that, in Germany, are carried out exclusively by physicians – such as wound management and prescribing medication.'
In Spain and other countries, assistant nurses carry out 'lower-level' tasks, which are on nurses' work lists in Germany. Spanish nurses, unaware of this, may feel relegated. It is part of our selection process to ensure that highly qualified Spanish healthcare professionals are acquainted with these differences, so they are not frustrated – which would impact on themselves, their employers, as well as patients.
Some nurses have decided against Germany for these reasons. In quite a few cases, we go through these induction processes with interested nurses even before we have a concrete placement available.
Physician difficulties
'It's mostly about language competence. The B2 language certificate required by most German states may be sufficient for nurses, but that competence may just not meet real life needs for physicians. This is why we declined scouting for psychologists in Spain – even three years of learning German will not be enough for work that relies heavily on the spoken word. Radiologists have less of an issue because of reduced contact with patients; reports in German are less challenging.
'Regarding qualifications, Spanish physicians typically meet requirements. However, for physicians migrating from Latin America to Spain, where their qualifications are acknowledged, we may find a qualification gap. It won't make sense to go through a lengthy process trying to add necessary qualifications. Filling gaps regarding practical work experience is currently difficult in Spain because of the job market.'
Scouting for candidates
'Our partners in Spain use pin board notices in universities and educational institutions, and speak directly with healthcare professionals in care provider organisations. We place advertisements and banners in portals; our Freiburg team carries out interviews; we travel to Spain frequently.
'The feedback is generally very positive – thanks to the fact that we are diligent in selecting our customers. There are organisations in Germany that will make improper use of the difficult situation of nurses in Spain, Bulgaria, and Romania – our organisation will not accept unfavourable arrangements, and therefore the level of satisfaction is high among professionals placed by us. They communicate back to their colleagues at home, helping us to expand our network and creating the perfect source for new candidates.'