News • Innovation
Thales presents world's first portable detector with embedded patient ID
With the growing need for hospitals to raise their competitiveness in the context of budgetary constraints, doctors and healthcare professionals are under ever increasing pressures to maximize their time and ensure each individual patient is treated as fast as possible without compromising quality of care. This is an environment where medical technology can excel.
To support this, Thales unveils the latest Pixium Portable 3543 DR, The first ever truly standalone device with Embedded Patient Identification working in auto-detection mode without connection to any external device.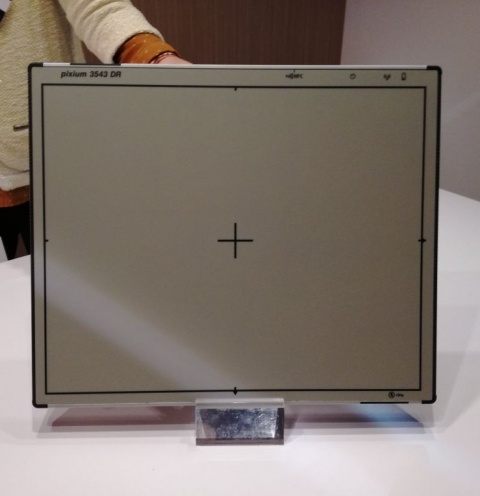 Thales has been developing products to aid the healthcare industry meet these challenges for decades, and ever since the launch of its Pixium Portable 3543 DR in 2016, the medical imaging leader has been researching on how to ensure images are seamlessly assigned to patients and easily stored in a way that allows doctors and technicians to examine multiple patients easily.
By working in auto-detection mode, the new Pixium Portable 3543 DR does not need to connect to any external devices, making it easier and quicker to operate than legacy portable systems. This makes for higher efficiencies since practitioners can exam multiple patients at minimal dose, anywhere in the hospital. Thanks to its optimized workflow, errors and stress are minimized and time and money is saved. Images and patient files can be uploaded directly to the radiology room, eliminating the need for numerous CR cassettes and answering the growing need of reducing system total cost of ownership.
Thales has always been at the forefront of technological innovation, with an often pioneering role in the field of Flat Panel Detectors. This allowed Thales to launch the first wireless portable detector in the world 2008, the lightest cassette size detector, in 2012 (the celebrated 2.8kilo cassette), and unique auto-detection feature performance in 2015.
Source: Thales