Stop that talk about price
With the rising demand for medical services and expenses, cost control is paramount in the USA's healthcare sector – as in most countries.
Value contributions matter most as hospital supply chains undergo a major transformation. With the rising demand for medical services and expenses, cost control is paramount in the USA's healthcare sector – as in most countries.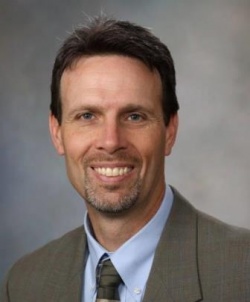 This trend produces significant challenges; the current reform aims at cutting expenses by 20 percent over the next 5-7 years – a fifth of the overall revenue of hospitals.
Obviously, care providers expect help from their supply chain managers to close that gap. However, speaking at the Procurement Congress, held in Berlin late last year, Joseph M Dudas outlined value contributions that go way beyond price and quantity issues.
With a staff of around 60,000, the Mayo Clinic is active in three regions – Arizona, Florida and Minnesota. 'The supply chain function is part of the entire value chain in our organisation, which particularly includes the physicians,' explained Joseph Dudas, who heads a staff of around 500 people in Mayo's supply chain unit, which structures activities from sourcing of contracts, and buying to delivering a product for use in a care setting.
At most US hospitals, costs generated by supplies make up roughly 20 percent of a hospital's expenditures. Optimising price and quantity parameters may reduce those costs; engaging suppliers in the best utilisation of those supplies provides additional, indirect benefits helping to reduce the 60 percent of costs – labour. 'We need to look at the strategic nature of the supply chain and put it to good use for patients and the hospital,' he said. 'In addition to cutting cost, leveraging the supply chain can support outcomes, quality of care, and efficiency in hospitals."
Sourcing beyond price aspects
The healthcare market in the US and elsewhere has been changing, and hospital strategies are responding. As a result, supply chain and category management has been going through a transformation, according to the manager: today, the department's focus is no longer merely on pricing and quantity – it is about taking on all the opportunities offered by a diverse supplier market, helping the hospital to realise the value attributes that are of strategic importance. This includes sourcing for innovation, outcomes, utilisation, ecology and sustainability based, for example, on the elimination of waste, as well as further factors that have begun to play a key role.
In addition to integrating these criteria, hospitals now look for partnerships with suppliers that tie in with the hospital brand. At Mayo, cultural diversity characterises the staff, as well as patient population; the pool of suppliers maintained by supply chain managers also reflects this diversity, which helps support competition fostering innovation and cost control … contributing to an overall positive image of the organisation in its various markets.
Overall cost structure:
• Supplies: 20 percent
• Facilities: 20 percent
• Labour: 60 percent
Value contributions that matter New tasks characterise supply chain departments:
• Traditional: pricing and quantity
• Emerging challenges: sourcing for innovation, outcomes, utilisation, ecology and sustainability
• Further contributions: align activities with the corporate image to enhance positioning in the market.
Implementing technological innovation
Information and knowledge management, integrating scientific findings into healthcare delivery, and regenerative as well as individualised medicine are the current major trends in the sector. In that context, 'we will look at the evidence of benefits offered by a new device before we consider purchasing it', he explained. The impact on length of stay and on re-hospitalisation count among the hospital quality measures reimbursement is based on, and are therefore relevant criteria. 'We follow a patient's care path from pre- to post-procedure, for example including telemedicine, and we scrutinise the total cost. Our investments include capabilities to do counsels based on electronic communication with affiliated care providers.' In-house pilots and testing programmes are part of the Mayo's purchasing scheme.
'In everything we do at Mayo, the needs of patients always come first,' Joseph Dudas underlined. 'We work with patients and focus on quality of care.' The goals of optimised sourcing can be best achieved in collaborative groups, he added. Forming relationships with partners is the right way to move forward. Other providers, group purchasing organisations, and distributors make significant contributions in an end-to-end supply chain setup.