Robust Future for European health information exchange market
Vendors exhibiting strong leadership and understanding of interoperability standards to make gains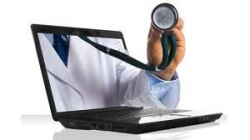 The European market for health information exchange is diverse, with different IT vendors supporting the process of information exchange at different levels. European healthcare policies favour interoperability. This is encouraging the growth of public health information exchange programmes.
New analysis from Frost & Sullivan, Western European Health Information Exchange Market, foresees intensifying competition for IT vendors as EU member states focus on building smaller, regional projects that will eventually feed into larger, nationwide e-health initiatives.
"By featuring point-to-point clinical information exchange, overall healthcare costs can be reduced," notes Frost & Sullivan Healthcare Senior Research Analyst Divyaa Ravishankar. "Establishing interoperability will improve clinical care by reducing duplication in therapy, insurance and coverage details, while enhancing overall management."
Vendors in the health information exchange space are now embracing the software-as-a-service (SaaS) model. This has helped reduce the initial capital outlay involved, facilitated the adoption of health information exchange programmes, and proactively and rapidly engaged both stakeholders and providers.
Achieving interoperability in large-scale, e-health initiatives requires common data and infrastructural standards. In this context, the lack of unified communication standards for shared electronic health data remains a key challenge.
In addition to interoperability, concerns related to security, privacy and authentication in accessing clinical information is delaying the implementation of several e-health projects in Europe.
"Hospital and laboratory consolidation are, moreover, major hurdles in the adoption of integrated e-health initiatives," states Ravishakar. "Mergers and acquisitions bring together differently configured electronic medical records (EMRs). As a result, system integration within departments or with external participants may vary and this poses a major problem."
Strong leadership and a keen understanding of interoperability standards are seen as critical to the development of the health information exchange market.
"Often, electronic health record (EHR) projects are long-term and require continual support and commitment from vendors," concludes Ms Ravishankar. "Even as several healthcare IT participants vie for a larger market share, it should be noted that preferred vendors are always the ones who exhibit strong leadership and an in-depth understanding of interoperability standards associated with health information exchange."