Aurelius acquires healthcare business of Tieto
How will users be affected? … asks Michael Reiter
The investment company Aurelius Group, based in Munich/Germany, has closed a deal to acquire Tieto's divisions Healthcare, Systems Integration & Consulting, and Product Engineering Solutions as well as related activities in the Netherlands, Poland, and India.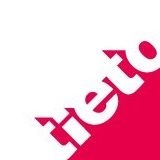 Tieto Corporation in Helsinki sold these divisions, which sport approximately 900 employees, in order to "focus on its core markets". In 2012, the acquired companies generated revenue in excess of EUR 110 mn. The transaction is pending; the purchase price is not being made public.
Aurelius is what might be called a typical investor with a highly diversified portfolio of acquisitions. Targets are companies with "high potentials for growth"; Aurelius' aim is to develop those potentials and, subsequently, to turn those companies back into the market. The divisions newly acquired from Tieto represent the investor's fourth IT investment in just twelve months, according to Dirk Markus, Chairman of the Executive Board of Aurelius.
Our view
In Germany, e.g., roughly 200 hospitals and 15,000 users work with Tieto's HIS iMedOne. How will they be affected by the acquisition of their vendor? Will Aurelius push for the continuing optimization of front ends, mobility, and functionality, as suggested by the investor's mission? Over the past years, Tieto had demonstrated its ability to come forward with novel approaches – can users expect further innovative solutions, and an offensive marketing, sales, and support strategy?
During past years, acquisitions in the healthcare IT sector – in Germany and elsewhere – have been driven by two concepts:
Concept 1: vendors buy competitors to increase their footprint in the market. They subsequently integrate solutions, which may bring about, e.g., modified financing parameters for customers.
Concept 2: investors tap a "promising market" by acquiring companies whose financial situation has room for improvement.
The first model implies that customers of the acquired company need to adapt and, in the end, switch over to a solution offered to them, or migrate to a different vendor. The second model, which applies to the Tieto acquisition, spells a future which is a lot less transparent. Obviously, users, as well as competitors, are sure to activate their radars concerning upcoming messages from Tieto/Aurelius.