Article • Rehabilitation technology
How robots can help patients regain post-op mobility
Innovative robot systems are being designed to help patients regain mobility and rehabilitate after undergoing surgery. In addition, robotics can be deployed to help older people stay active and fit so they retain their independence for longer.
Report: Mark Nicholls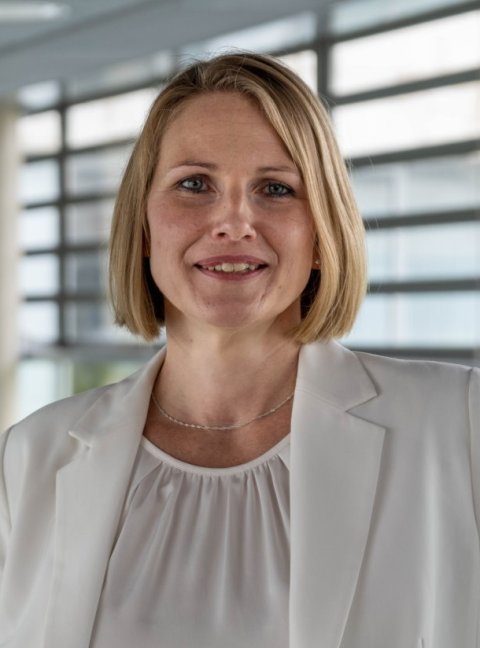 The role of robotics for advancing surgery and rehabilitation will be the focus of a Medica Connected health Forum (MCHF) session on November 15. Among the speakers is Anke Mayfarth, managing director of robotics company Tediro, who will highlight her organisation's systems for rehabilitation, and in particular a vision for robotic applications for gait training to support patients in clinics using crutches. Speaking ahead of her presentation 'Mobile robots for patient mobilisation', she outlined how the current skills shortage within hospital rehabilitation departments can lead to delays in helping patients recover from knee, hip or ankle surgery. However, this shortage can potentially be addressed with robot systems. 'Mobilisation is very important,' said Mayfarth. 'After operations patients need to become mobile again.'
Monitoring and evaluating movement patterns
Tediro specialises in robots for therapy and diagnostics and offers solutions and different applications for post-surgery and mobility of the elderly, via a universal robotic platform, which is about 1.5m high and moves on wheels in front of the patient. 'The robot adapts to the patient's speed and maintains a constant distance from the patient during the training session,' she explained. 'Meanwhile, cameras capture the exercise, analyse all deviations, and give audio-visual advice to improve movement patterns step by step.' The focus is on intelligent software to deliver the evaluation of the movement patterns, analysis and physiotherapeutic feedback. The company is continuing research in that area for the development of further applications and studies.
Individual patient training
The robotic support at this stage is focused on patients who have undergone surgery on the knee, ankle joint and hips. 'The therapists can individually define the training for each patient,' she said. 'Due to pain after surgery, patients avoid certain movements; they are unsure whether they are doing the movements correctly and are worried about falling. The robot accompanies them during their self-training, gives recommendations for corrections and motivates them to train.' Importantly, all training results are documented, and both patients and therapists can refer to, and learn from, this documentation.
Mayfarth said the next major step is to get through the regulatory process to enter the market with the robot to support patient rehabilitation.
Profile:
Anke Mayfarth is managing director and co-founder of Tediro. With degrees in physiotherapy and management, she has several years of experience as a physiotherapist in the specialist areas of neurology, surgery and orthopaedics.
MCHF: Robotics – Advancing surgeries, rehabilitation and processes to the next level is on November 15 (11.00-12.00) and also features presentations on: how soft materials are changing the perception of wearable assistive technology and human augmentation; medical robotics from the view of an industrial robotics supplier.