No predicted boom in medical tourism
'The world at home in German hospitals' — thousands of wealthy foreign patients coming to boost budgets, this was the hope of many hospitals. Then along came a sobering study from Sozial und Seniorenwirtschaftszentrums GmbH (SWZ), conducted within the framework of Healthcare Export Projects, which are funded by the German Ministry for Education and Research to design, establish and market international healthcare networks.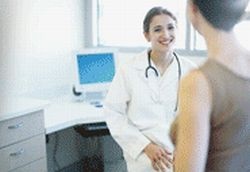 In 2004, the study reports, only 50,000 foreign patients became in-patients in Germany, and most of them went to North Rhine Westphalia and Bavaria. However, 80% of these patients did not choose to check-in. Unhappily, they were emergency cases. Only 11,000 foreigners had travelled to the country for a specific therapy.
The figures indicate that luxurious rooms, VIP service and tourist sights alone do not attract foreign clients – an assumption corroborated by this figure: only 675 financially most promising 'deluxe' patients from the Arab Emirates found their way to German hospitals.
Among those who did opt for a German hospital 'proximity' played a major role. Thus North Rhine Westphalia benefited from Dutch and Belgian patients, Bavarian hospitals recorded predominantly Italian and Austrian patients. Moreover, socio-cultural considerations came into play as the rather high number of Turkish patients (2 000) indicate: because in some regions, e.g. North Rhine Westphalia, a large percentage of hospital staff is Turkish, language and cultural barriers are removed and the patients feel well treated.
A third criterion that influences the choice of hospital is the international reputation of the lead physician, which in most cases means that the he or she is specialised in treating certain conditions, or in using certain procedures. 'Top medicine' no doubt attracts foreign patients.
If congenital heart diseases require treatment, foreign patients entrust themselves to medical expertise found in Berlin; Hamburg is renowned for total endoprosthesis, and North Rhine Westphalia focuses on treatments for epilepsy and chronic cardiovascular diseases.
This indication-based specialisation might in fact offer a solution to fill the empty 'deluxe' beds in German hospitals, and in the end turn the 'guest patient' concept in to a success story. The SWZ presented its study and discussed future strategies at the Hauptstadtkongress in Berlin this June.
Details: www.swz-net.de