No image left behind
By creating a single interface with the patient medical record, Agfa HealthCare's ICIS can bring any type of image and linked meta-data into a patient's record to be viewed and retrieved.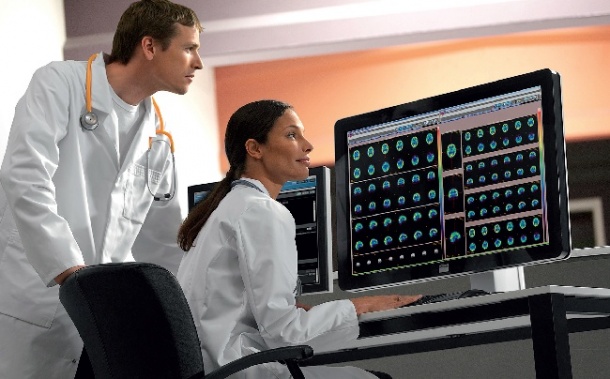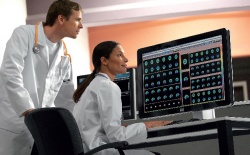 Integrated diagnosis, where multidisciplinary teams focus on a single patient's care, can be an effective model for diagnosing illness and monitoring treatment. But it only works if every team member can access the same images at the right moment. Using the patient medical record as the vehicle, and embedding a universal viewer called XERO inside that record, Agfa HealthCare's innovative Imaging Clinical Information System (ICIS) for the first time enables access. With sometimes surprising results. During our interview, the President of Agfa HealthCare, Luc Thijs, explained ICIS and shared lessons learned from installations at reference centres in North America, Spain, Belgium, Russia and the United Kingdom.
This new Imaging Clinical Information System sounds as if your engineers named it. What is that and what does it do?
Luc Thijs: 'One of the biggest problems in healthcare today is bringing imaging information out of individual departments and into the mainline care process. We are solving this problem through the integration of images into electronic health record. It does not simply store images, which many others can do, but provides tools that capture meta-data and clinical information linked to those images – which very few can do. Departments outside of radiology or cardiology can now have a workflow to bring these medically relevant images into the patient record and share them with care givers.'
Are there really so many images relevant to clinicians?
'Point of care images are captured in many departments. In surgery there may be a C-arm taking X-ray images; there may be an endoscope capturing images; there may be ultrasound images. They do not make it to the patient record. Pathology is creating a lot of images, typically through a microscope. These biopsy samples and slides are stored, but the images? Where are they? There are medically relevant images in systems and devices stored in departments all over the hospital. We go into departments where we've never been before – into pneumonology, where we need to connect with endoscopes; into obstetrics and gynaecology, where there are a great deal of images being generated that have nothing to do with radiology.
Radiologists have been sharing images for years. Why is there a problem for other departments?
'Other departments don't always have the tools used in radiology, such as workflow, orders and accession numbers. With the Imaging Clinical Information System (ICIS) services platform we create an order and an accession number, capture meta data about that image and ensure the data and images themselves make it to the patient record. This becomes very important because healthcare systems not only need to store this data, they also want to retrieve it. For example, to review all images for a specific organ that has been treated in a certain way. The meta-data makes this possible.
The Cleveland Clinic is your flagship installation for ICIS. What have they learned there now that they are using the system?
'On top of all the clinical advantages discussed before, some things we've found out have little to do with the care process. Sometimes there are patients who come into the hospital who may already have a pressure wound. Having images of the patient on admission provides proof that they did not receive these wounds while being treated at your hospital. It can be a form of protection against a false charge that a patient got worse in your hospital. Is it part of a clinical care process? No. Does it save cost? Probably. 'Another example has to do with documentation. Depending on a country's reimbursement system, in certain cases if you can prove by means of an image that you performed an epidural to anaesthetise the patient, then you can receive reimbursement. Today no one does this; hospitals miss a reimbursement they earned. It is easy to take this image, and with ICIS it is easily registered, and potentially it generates revenue for the hospital.'
Finally clinicians will see everything, but do they need all this?
'It always depends on the physician. In the case of integrated diagnostics, or tumour boards, a radiologist's diagnosis of a CT can benefit from a review of pathology images. This is also true in endoscopy. We'll see a trend of greater integration of diagnostics and a multi-disciplinary treatment of patients. 'What we find is that people in these departments are very excited to learn the images they create can now find their way into the patient file. And, referring physicians who send a patient to surgery, for example, can now follow this patient through images taken from the operation, through radiology images and perhaps, if there is a biopsy, he will also be able to look at pathology images together with the pathologist's report. Today this is simply not possible. 'ICIS is not just exciting for Agfa HealthCare but for hospitals. It can´t be done in a week. Hospitals want to move step-by-step because they do not know themselves, and are surprised to find how many sources of relevant images they do not find in the patient's medical record.'
PROFILE
The time that Luc Thijs spent in Agfa HealthCare's Imaging Division helps to explain his passion for the firm's new ICIS system. He joined Agfa-Gevaert in 1990 and held several management roles, including Vice President of Growth Markets at Agfa HealthCare, which required him to manage the company's largest geographical area, covering Latin America, Africa and the Middle East, Asia-Pacific, Russia and the CIS states. In April 2011 he was appointed President of Agfa HealthCare and became a member of the Executive Committee of the Agfa Group.

More on the subject:
More on companies: