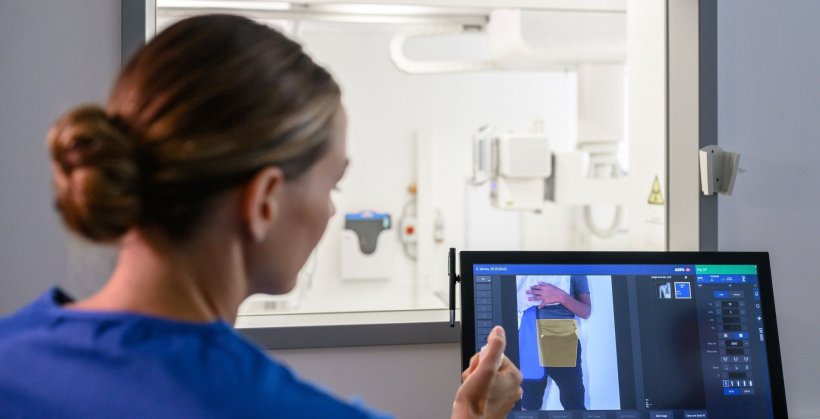 Image source: Agfa HealthCare
Sponsored • Agfa's SmartXR
AI gives the digital radiography workflow a boost
In the move to evidence-based medicine, healthcare budgets put more pressure on efficiency, while quality of care has to meet ever increasing standards. Agfa has chosen to direct its development of artificial intelligence (AI) solutions towards helping radiology departments meet these challenges. Agfa's SmartXR AI upgrades for its digital radiography portfolio focus on supporting operational efficiency and clinical consistency, as Gert Merckx, Product Manager Radiology Solutions for Agfa, explains.
An 'intelligent' approach to doing more with less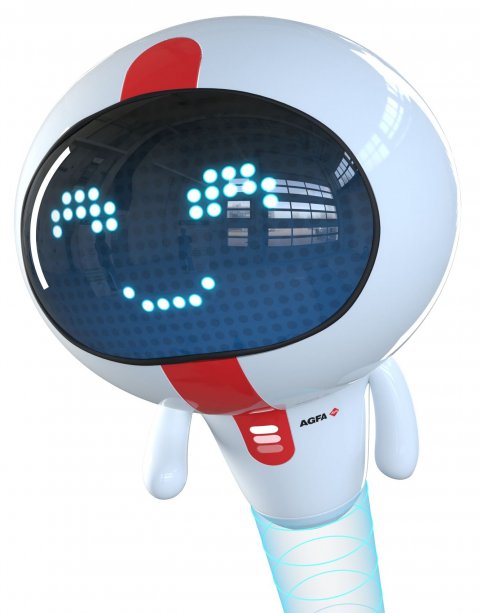 "Eliminating waste, supporting quality care, and enabling an efficient workflow are certainly not new challenges! With our legacy in imaging going back 120 years, we have worked hand-in-hand with our customers to enable continuous improvements. But AI technology allows us to completely rethink the equation," begins Product Manager Merckx. He continues, "One of the most pressing challenges for managers of imaging departments is a shortage of skilled technicians combined with more limited training on radiography. This raises problems that impact departmental quality and efficiency, including avoidable errors, high exam variability, and more."
Agfa is addressing these issues with SmartXR, which adds targeted AI-based features to its DR solutions. SmartXR acts as an 'intelligent assistant' to the technician, enabling a smoother and more efficient daily imaging workflow and more consistent images.
Defining what hospitals want from AI
"The original ideas for possible features came from my time as an image processing researcher, working with X-ray equipment in the lab. I found that I made a lot of mistakes and realized AI technology could potentially help me to avoid some of them," Gert Merckx explains.
To select which features to include in SmartXR, Agfa went directly to radiology managers and users. "We started by conducting customer workshops and data mining our workstation usage patterns to evaluate radiographers' pains and needs. We found the greatest interest was in AI tools for optimising dose, improving positioning, and avoiding the nuisances that drive inconsistent imaging." Based on these findings, Agfa developed SmartXR, which currently includes four sets of AI features that are available for use with Agfa's DR 600 and mobile DR 100s1.
SmartXR at a glance
SmartPositioning augments a live camera stream of the patient by projecting the image area and the AEC X-ray feedback sensor positions onto the patient's body. This helps the technician speed up positioning, while making it more accurate and consistent to reduce retakes.
SmartRotate uses deep learning to auto-rotate images to their standard orientation based on the image content. Fewer post-processing actions are needed, while image presentation on both workstation and PACS is more consistent.
SmartAlign uses advanced sensing to give live feedback on the accuracy of the tube-to-panel alignment during bedside or out-of-bucky exams. Alignment is faster and more accurate, with fewer retakes due to grid cutoff and more consistent projections.
SmartDose uses 3D machine vision to determine the thickness of the patient, and then tailors the exposure parameters. This helps the technician to speed up the configuration of exposure settings, reduce retakes, improve image consistency, and ensure the ideal dose for the patient.
Two SmartXR packs are available: the Convenience Pack includes SmartRotate and SmartAlign; and the Performance Pack includes the full set of intelligent features.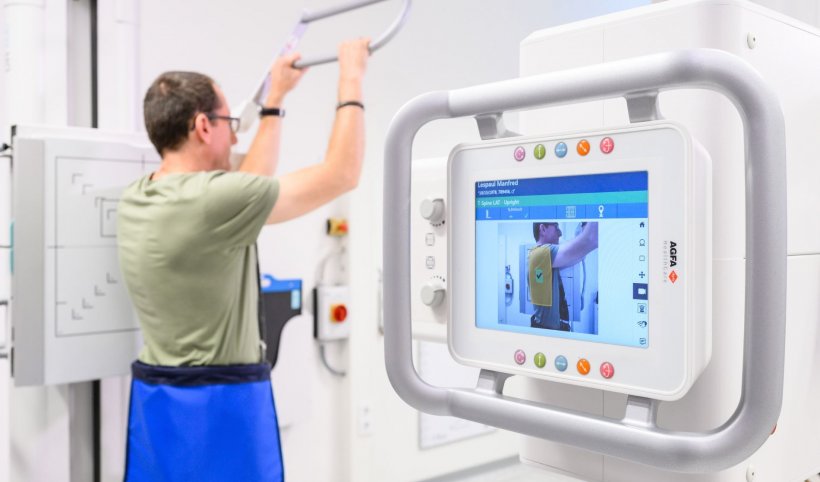 Image source: Agfa HealthCare
An assistant, not a replacement
The role of the technologist in radiology is critical, not only from a technical standpoint but also from the perspective of their interactions with patients. "SmartXR is not intended to replace the tasks of the technicians, but rather to assist them in completing those tasks. It can help a less experienced technician to avoid errors, while lightening the workload for a more experienced technician. The technician remains in control – all the time," describes Gert Merckx. "But a 'helping hand' that supports the workflow reduces stress for both radiographer and patient." At ECR 2021, Agfa will introduce SmartXR to the European radiology field. Gert Merckx explains, "With SmartXR, we have given our imaging solutions eyes and a brain, we've made them aware of their environment and we have taught them their first skills. We are only bound by the limits of our imagination now."
1 SmartXR SmartDose and SmartPositioning on DR100s is a work in progress. Contact your local sales representative for more information on the availability on the SmartXR tools in your region.
More on the subject:
More on companies: