Endoscopic surgery
NDS to launch 4K UHD display
NDS will showcase its new 4K Ultra-High-Definition (UHD) visualization technology with the launch of the Radiance® Ultra 4K 32" monitor during the MEDICA World Forum for Medicine.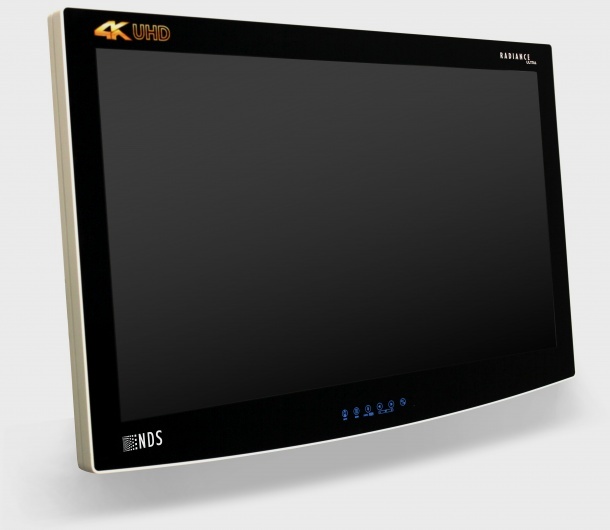 Delivering four times the resolution of the current "full-HD" video standard, the new Radiance Ultra 4K display offers a dramatic increase in image clarity and detail, bringing high-precision 4K visualization to endoscopic surgery and a range of minimally invasive operating room (OR) applications. Higher brightness, higher contrast, and higher accuracy of color reproduction compared to HD technology enable visualization of anatomy that is truer to what the human eye may experience during open surgery.
Building on the award-winning innovation of Radiance Ultra series HD monitor technology, NDS has engineered intelligent and exclusive features into its 4K offering. Splash-proof, edge-to-edge glass enables easy cleaning to help speed OR turnaround. An unprecedented 10-year scratch-resistant glass guarantee underscores NDS' commitment to quality and durability.
"NDS takes great pride in being an industry pioneer in medical visualization technologies, which is and always has been our sole focus of business," said Darko Spoljaric, Vice President of Global Marketing at NDS. "We are excited to launch the Radiance Ultra 4K 32" display, and we have combinations of 32" & 55" 4K and 4K 3D monitors currently as works-in-progress. As a global leader in surgical displays, NDS continues to challenge itself and the industry to deliver more benefits and value for the customer."
With over 8 million active pixels producing cutting-edge surgical video, 4K UHD imaging provides a more finely detailed and immersive visualization experience to procedures such as laparoscopy, endoscopy, and arthroscopy when compared to HD displays. NDS will be accepting orders for the new Radiance Ultra 4K 32" display on opening day of MEDICA, which takes place from November 14-17 in Dusseldorf.

Source: NDS