Medical images within clinical reports improve treatment decisions
Hans Vandewyngaerde has a sweeping vision for visualising healthcare: images from anywhere made available anytime to anyone involved in a patient's care.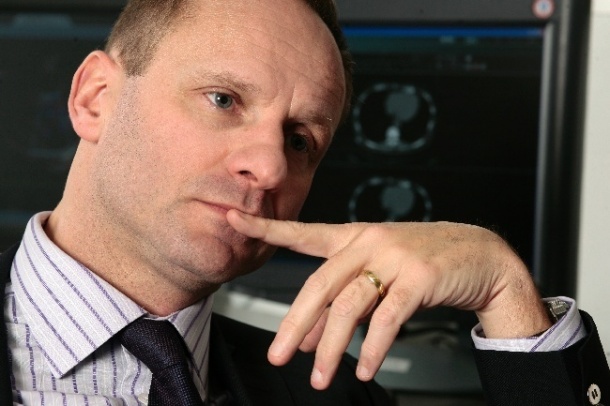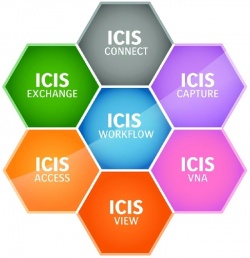 What sets Agfa Healthcare apart is that the firm not only has the tools and experience to get the job done, but also is now helping to realise this vision at major regional and hospital centres.
As President for Europe, the Middle East and Africa (EMEA) for Agfa HealthCare, Hans Vandewyngaerde intends to leave no image behind in the quest to bring digital medical images to the electronic medical record (EMR).
With hospitals still trying to figure out text-only EMRs, why should they also think about imaging?
'Today there are more and more digital imaging devices being used in the hospital setting,' he explains. 'These include endoscopy, pathology, even digital photos used for wound care. They significantly add to a trend for medical imaging outside of the traditional sources, such as the radiology or cardiology departments, to be used by clinicians outside of the image acquisition departments.'
Who would utilise this visual information?
'Everybody! The concept behind image-enabling the EMR is to give everyone a view. Clinicians, nurses, the patient's physician and even the patient, all sharing the same clinical information, the same clinical images.'
So, what's holding up this progress?
'There are boundaries from a functional perspective of how images are acquired. Imaging sources are fragmented; they can now come from everywhere in the hospital or in a service region, even from other hospitals. And imaging data is stored in silos linked to the different departments of care. There are boundaries between these departments inside a hospital, such as radiology, cardiology, endoscopy and so forth. And there are boundaries outside a hospital with other hospitals.
'This challenge has been recognised and there is a desire to move beyond radiology as the only source for clinical imaging,' he says. 'We have the example in France, where there is a funding by the national government to stimulate image sharing among hospitals within a region. We also see this in the United Kingdom, where there are Trusts forming consortia to stimulate greater image sharing. In the Nordic countries or the Netherlands there is now a great focus on integrating the clinical departments to collect clinical imaging. In all fairness, the main driver is also cost reduction next to improved patient care and we believe it is indeed possible and the right moment because technology is not the blocking factor any more.
Considering the cost of creating a text-driven EMR, how can a hospital justify adding images to those records?
'The efficiency gains. Today every department acquiring images in a hospital has a separate system for managing and archiving those images, some of which the hospital is not even aware. Moreover, these images are rarely available outside of the department. Add all this up and compare it with a centralised management/access and the gain is there, as well as a return on the investment,' he explains.
'Meanwhile, back in the various departments there is also a cost for someone to manage and maintain those separate image management systems. By centralising these tasks, there is a gain for staffing in a department. Hospitals who are deploying the system can see this and are convinced. Interestingly, hospitals that have not yet implemented any kind of EMR are already considering Agfa HealthCare's ICIS (Imaging Clinical Information System) because they believe they'll see a return on the investment just to manage all the imaging records already out there.'
Imaging: the missing piece in medical records
'There are clear cases showing the efficiency of treatment and diagnostic quality increases when clinical images are added to a patient record. This quality of care is what's missing in the EMR. I cannot speak about clinical effectiveness, because physicians will need to examine this aspect and publish studies, but we know from hospitals where images have been integrated with the EMR that there are significant advantages from a financial and workflow optimisation perspectives, and certainly from a patient perspective.'
At radiology exhibitions like RSNA in Chicago or ECR in Vienna, many companies say they can add images to records.
'It's true; many companies talk about this, but are they talking about image-enabling the EMR or just image management? Is it just viewing images? Or are we talking about the capture of images already out there? Are they talking about the distribution of the images? Archiving images? Are they addressing the workflow behind the images? 'Image-enabling the EMR is not just about viewing or archiving or distribution alone, it is about all of these combined within one comprehensive workflow. Here Agfa HealthCare is clearly well positioned with ICIS because we address all of these components. We also bring an experience of 13 years, with projects we have successfully completed, with programmes we are helping to develop, and in facing challenges that truly are unique and require the different components we have brought together with ICIS.'

Given Europe's fragmented landscape, could a single package meet their diverse needs?
'It would be a mistake to think of ICIS as a package, a one-size-fits-all product. In Europe, or anywhere else, there is no such thing as a universal EMR, or even the same approach for EMRs. There are different levels of development, different speeds of implementation, different financing methods, network performance issues, legacy systems or specific requirements for managing change.
'The ICIS approach,' Hans Vandewyngaerde adds, 'offers solutions that are modular, meaning we have created bricks for building a solid foundation by standardising common components that can be connected as required. They are generic enough to serve the entire hospital while still allowing specific requirements for each of the departments. ICIS also brings a workflow engine that adapts to the different needs of hospital departments.
'But, before you start building you need to decide what bricks best fit your design. Integrating ICIS is not about selling the bricks but assessing where the organisation is ready for change, the readiness of diverse departments, whether current systems and the digital devices are ready to share images.
'This programme approach and methodology makes Agfa HealthCare stand out as unique when combined with ICIS.'
Profile:
A member of Agfa HealthCare Executive Committee, Hans Vandewyngaerde is driving change across the company's EMEA sales and services organisation, building on his success as General Manager of several European countries and Agfa Healthcare IT organisations worldwide. He also serves as a member of the board for the trade organisation COCIR, member of the HIMSS Europe Governing Council, and was a founder and board member of Integrating the Healthcare Enterprise - Netherlands.

More on the subject:
More on companies: