MEDICA 2010 - Vivid, vital, visionary
According to Medica organisers, November's medical diary highlight was again a success: around 137,200 visitors from 100 countries entered the massive and many halls of Messe Düsseldorf to scour the world's largest medical fair. From the world of politics came German Chancellor Angela Merkel, German and Healthcare Minister Philipp Rösler, as well as the Right Honorable The Lord Darzi of Denham, renowned surgeon and former Health Minister of the United Kingdom.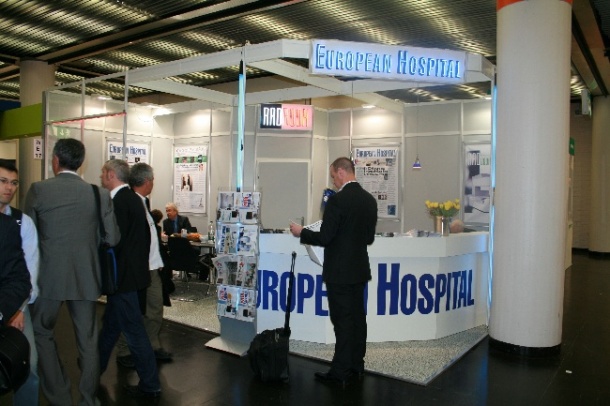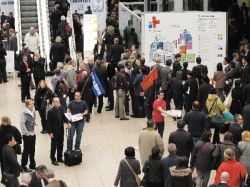 Chancellor Merkel, who toured the exhibition with Philipp Rösler, subsequently remarked in her speech: 'Medica is an impressive shop window on the health industry. However, our leading role in the medical business is not known everywhere. For this reason it is important for this sector to feature centre stage.'
Certainly there was a wealth of innovation for the entire in- and out-patient 'workflow' spectrum, presented by 4,400 exhibitors from 64 nations.
'Process optimisation' were common buzzwords heard in the halls. Innovations from numerous suppliers focused on increased efficiency and flexibility in the operating theatre. In 'hybrid' theatres surgeons can now perform surgery while simultaneously utilising imaging processes for navigation, and a large number of computer-based support systems were demonstrated for the surgical sphere, including applications to help plan and simulate surgical operations.
Medical IT and telematics innovations to improve care process efficiency were an inevitable draw, with a particularly high interest in solutions to streamline dataflow between in- and out-patient sectors.
With the movement towards home monitoring of patients gaining ground internationally, the range of mobile health equipment at Medica included compact, easy-to-operate devices that record and transmit the most varied vital parameters for remote monitoring and diagnosis.

EH@Medica
As in recent years, from our European Hospital booth the team distributed all three of our official English language Medica publications, as well as our other medical journals.
We also met up with business partners, dignitaries, readers and medical authors, at the booth, in the many halls of Messe Düsseldorf and during talks and presentations.
It was a brilliant and memorable event.
Our entire EH team is looking forward to meeting you there next year!

Diary date: Medica 2011: 16-19 November, Düsseldorf, Germany