IHE-Europe takes on the world in Istanbul
The movement for interoperability among health information devices and systems has spread across Europe reaching Turkey, which will be host to the European IHE Connectathon in Istanbul this April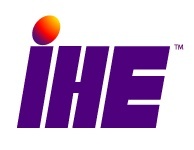 Launched 13 years ago with the first 'connectivity marathon' in France, Integrating the Healthcare Enterprise (IHE) has steadily gathered more nations and vendors in its drive across Europe to finally reach the eastern edge of the continent – Turkey. The ambitions of the Brusselsbased association IHE-Europe do not stop there. Delegations from the Middle East are expected at the 2013 event, aptly reinforcing the theme 'Connecting Where The Continents Meet.'
Reaching even further, IHE International is organising the firstever World Summit for HIT interoperability to be held in parallel with the five-day Connectathon testing event in Istanbul. Over two days the summit offers three concurrent tracks aimed at specific levels of interest in IHE deployments from strategic planning for hospital executives to how-to sessions for IT engineers responsible for an implementation. For the third year in a row the testing event, called Projectathon, will run concurrent to Connectathon to enable validation of cross-border patient data exchanges for the largescale project, Smart Open Services for European Patients (epSOS).
The IHE-based system came on-line in April 2012 and today counts 24 participating nations. Both testing events are powered by IHE-Services, which was spun out of IHE-Europe to offer customised testing sessions and demonstrations for vendors and regional health networks. Making available the suite of tools and simulators on the Gazelle platform that is the heart of this annual 'plug-fest' for HIT engineers is expected to accelerate the momentum toward interoperability. The core testing activity among 300 software engineers at Connectathon shows how far IHE has grown beyond its roots in radiology to include technical frameworks and integration profiles for nine healthcare domains, including the laboratory, pharmacy and even ophthalmology. Radiology continues to make up almost half of the tests performed at Connectathon.
This year validation to the IHE Mammography integration profile will be a highlight in this large domain. For the past two years the testing of cross-enterprise document sharing, which facilitates management of electronic health records, accounts for the greatest number of tests at Connectathon. Crossenterprise Document Workflow (XDW) will be the hot area for testing activity this year.