Hospitals need to promote health for all
Care of staff is as important as patient care!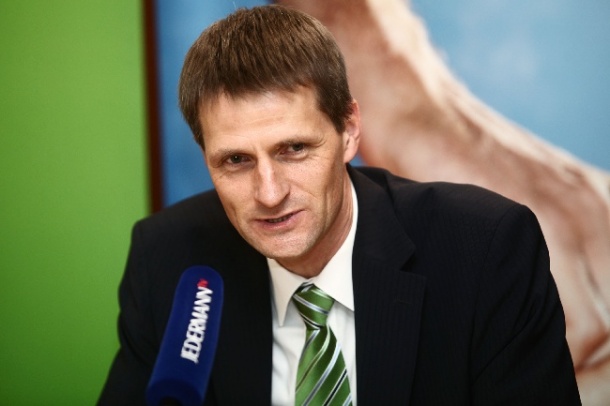 'At the point where people are being admitted to hospital they are also likely to be prepared to deal with health promotion or issues of prevention. Therefore, health promotion is an important topic in the hospital, alongside standard care,' explains University Docent Dr Doris Mack, who heads the Department for Quality and Risk Management at the Salzburger Landeskliniken (SALK). Health promotion in the hospital relates not only to patients but also to staff: 'Occupational health promotion is an important task for hospitals,' she emphasised at the Annual Meeting of the Austrian Network of Health Promoting Hospitals (ONGKG) in Salzburg, an event also attended by representatives from Germany, Switzerland and Italy. Currently the network is one of 38 within the International Network of Health Promoting Hospitals and Health Services (HPH) initiated by the World Health Organisation (WHO).
Numerous projects aimed at health promotion for hospital staff were introduced at the meeting, with a particular focus on exercise, smoking and mental health. The SALK, this year's event host, is running some commendable projects: Staff members are, for instance, encouraged and supported to come to work by bicycle.
Another project, 'Age-appropriate Working' is specifically aimed at staff members who have been in the job for more than 25 years. On offer is training on topics such as more spine-friendly ways of working, along with free advice on alcohol consumption, smoking and burnout prevention. Coaching and supervision for the
5,000 staff members within this group of hospitals have become standard; the SALK sets aside an annual
budget of 100,000 for this purpose. 'Occupational health promotion is a matter of course for us,' Burkhard van
der Vorst, Managing Director of the SALK points out. Prevention for hospital staff is obviously not only available in Salzburg. The range of health promoting measures in Austrian hospitals is extensive. For example, the Hospital of the Elizabethan Sisters in Linz offers a comprehensive training programme on burnout prevention. Lectures, seminars on self and stress management and relaxation, as well as workshops on occupational health promotion for senior management, are all being held. Vienna's Emperor-Franz-Josef-Hospital provides its nurses with the services of a qualified personal and dietary trainer, whose coaching and advice helps to promote a healthy diet, fitness and exercise. The Vienna Hospital Association KAV runs the project 'Healthy work without limitations', particularly aimed at women in low income occupations (cleaners, caterers, kitchen and laundry workers) who were previously unable to benefit from projects on occupational health mainly due to language barriers.
The University Clinic for Medical Psychology and Psychotherapy at the University Hospital Graz offers staff
relaxation training with music therapy in their lunch breaks. The cardiac catheter laboratory at the County Hospital in Bruck an der Mur (Styria) runs the pilot project 'Active Break', when various types of exercise are offered to staff at lunchtime, such as movements aimed at mobilisation of the larger joints, particularly the spine, as well as exercises for the strengthening muscles of the torso and extremities as well as sequences for the improvement of flexibility of the joint structures. Health promotion for hospital staff not only benefits the staff themselves, as expressed by Dr. Maria Metzler-Rintersbacher, Specialist in Occupational and Psycho-social Medicine at the Hospital of the Elizabethan Sisters in Linz: 'If the staff are well, patients will also benefit
from this.'