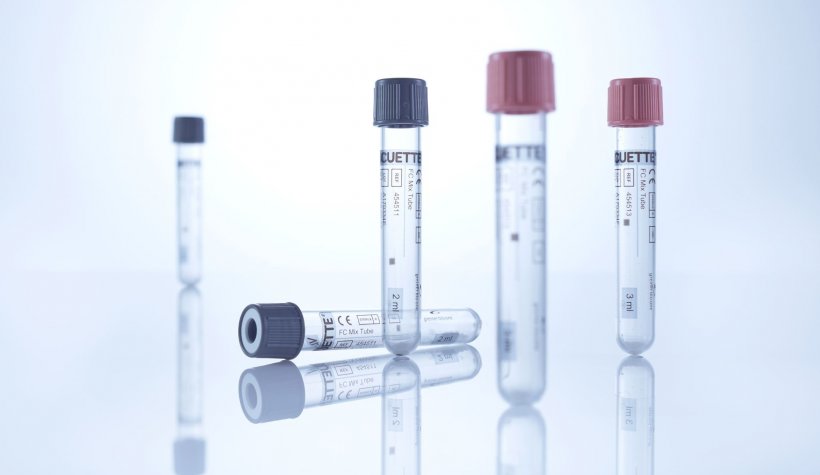 Image source: Greiner Bio-One
Sponsored • Product of the Month
Glucose stabilisation right from the beginning
Effective glycolysis inhibition for precise determination of the in vivo blood sugar content with the Vacuette® FC Mix Tube of Greiner Bio-One.
Plasma glucose levels are essential for the evaluation of diabetes mellitus as well as gestational diabetes. Diabetes mellitus is one of the most common metabolic disorders in the world. The breakdown of glucose (glycolysis) in venous blood samples is of great significance in pre-analytics, particularly in relation to the diagnosis of diabetes mellitus and gestational diabetes.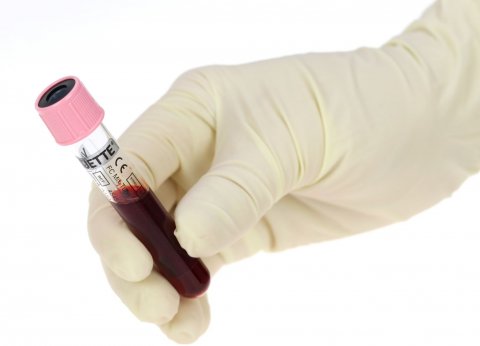 Greiner Bio-One has a solution in the form of the Vacuette® FC Mix Tube. This special additive mixture not only reduces the pH value and blocks the pH-dependent enzymes that would be active in the initial stage of the glycolysis cascade. The Vacuette® FC Mix Tube from Greiner Bio-One can also stabilize the sample immediately after collection for up to 48 hours.
The time from collection until separation of plasma and cells, temperature as well as cell count strongly affect glucose levels, possibly leading to false low results. Unfortunately, fluoride alone is not able to stabilize the real in-vivo glucose level completely.
Vacuette® FC Mix Tubes are citrated and therefore can help to prevent the initial loss of glucose within the first few hours from collection until fluoride shows its effect. Buffered Na2EDTA, citric acid, sodium citrate and sodium fluoride are used to decrease the pH and block the pH dependent enzymes, which would be active in the initial stage of the glycolysis cascade.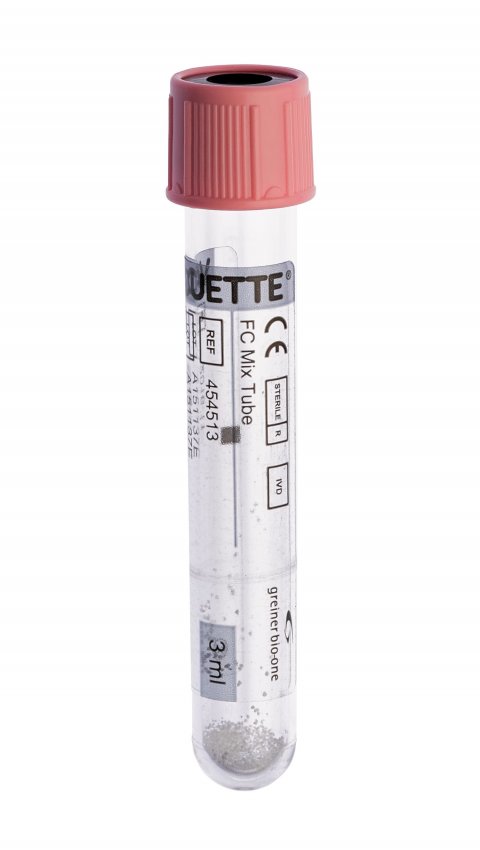 The shatter-proof tube is made of polyethylene terephthalate (PET). PET is important for the stability of the vacuum. The safety cap is particularly easy to open and allows for hygienic working. The transparent plastic label provides an optimum view of the tube contents.
The powder additive in the Vacuette® FC Mix Tube has no dilution effect. There is no need to take a conversion factor into consideration. Inverting ten times ensures that the tube additive is completely dissolved and well mixed with the sample.
Should the tubes be stored longer than 24 hours at room temperature, samples should be centrifuged after blood collection. Centrifuged aliquots from FC Mix Tubes can be stored for up to 48 hours at room temperature. Tubes should be centrifuged within 20 minutes after blood collection. Cooling of the samples is also suitable for 48 hours glucose stabilization.
More information on the Greiner Bio-One website www.gbo.com.
More on the subject:
More on companies: