Article • Progress and potential
Digital data: Cardiologists must keep up
Leading cardiologist and healthcare researcher Professor Harlan Krumholz has warned that medical practitioners must embrace the potential of digital data generated by patients if they are to avoid being left behind as the digital revolution moves forward at an ever-advancing pace.
Report: Mark Nicholls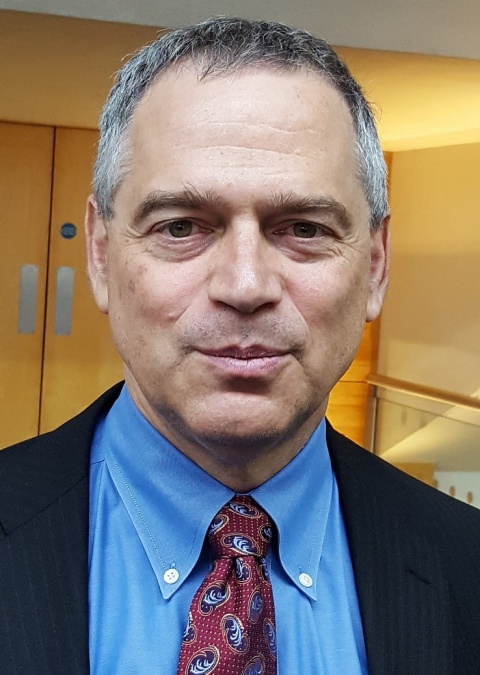 As Professor of Medicine (Cardiology) at Yale School of Medicine, he delivered the prestigious Paul Wood Lecture at the June conference in Manchester, UK, of the British Cardiovascular Society on a theme of 'Personalised medicine and computational cardiology – enhancing cardiovascular care and health in the next era'.
'Data generated every day for a variety of practical purposes can serve as an inexhaustible source of knowledge to fuel learning in a healthcare system,' he said, but warned that if medicine wants to take advantage of technology, it has to catch up with the digital revolution. He pointed to statistics that show the average American spend 5.6 hours on digital devices every day, including those in older age groups, and that medicine has to recognise the power of this trend.
Krumholz also suggested that medicine has not learned to communicate as rapidly, effectively and simply with its audience in the way that other sectors, such as weather forecasters, retailers, and traffic bulletins, have. Medicine, he said, had been slow to find ways of integrating digital data into practice, pointing to the transition to electronic health records, where he feels health professionals in the USA were slow to get involved as hospitals made the transition - eased with $50bn of funding. In 2008, 9.4% of records were electronic health records (HER) but, by 2015, it was 83.8%. He also felt patients should have access to their own record to share it in ways that can improve their care and augment research, being partners as 'citizen scientists'.
Medicine now is more than ever an information science and increasingly a digital information science

Harlan Krumholz
The most important element about precision medicine, Krumholz continued, is that it can be driven with patients as partners and that the doctors and researchers should recognise the value of patient reported outcome data that are generated from wearable devices and data collection mobile technologies.
Suggesting that data acquisition is an important new dimension to the way doctors approach medicine, Krumholz said: 'Medicine now is more than ever an information science and increasingly a digital information science.' Yet he harbours concerns about whether physicians are truly making the best use of available data unless they 'learn to use and develop new knowledge iteratively' and acquire 'smart enough' systems to process the data and utilise it.
Among his key concerns is that current medical research enterprises cannot keep pace with the information needs of patients, clinicians, administrators and policymakers. The digital revolution, tools and approaches, he pointed out, could augment and accelerate knowledge – producing a new paradigm of a learning healthcare system. 'Medicine needs to realise that we are in a new era,' he said. Health professionals, not the technicians, have to be the key, as they understand what patients need and the complexity of the problems that our patients face. The next generation must be deployed in a way that preserves the special nature of our profession but the advances in technology should help us be better, not replace the human touch. We should not be afraid of technology when it comes to health. It is better to embrace it - it can make us smarter than ever in looking after large populations.'
Profile:
Cardiologist Professor Harlan Krumholz is a healthcare researcher at Yale University and Yale-New Haven Hospital, and the Harold H Hines, Jr. Professor of Medicine and Director of the Yale Center for Outcomes Research and Evaluation (CORE) – one of the America's most productive research units dedicated to producing innovations to improve patient outcomes and promote better population health. He is also a Director of the Robert Wood Johnson Foundation Clinical Scholars Program, which prepares especially talented physicians to become future healthcare leaders.