Describing Community Nursing: Building blocks for improvement
The International Council of Nurses (ICN) is delighted to announce the release of a new publication, Community Nursing, in partnership with the Scottish Government and the National Health Service (NHS) Scotland. The publication presents a dataset that has been developed and tested in the NHS Scotland. The dataset is mapped to and encoded with the International Classification for Nursing Practice (ICNP).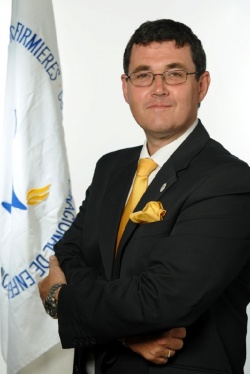 Community nursing teams in Scotland have a tradition of providing a wide range of high quality services, spanning the care continuum, to people of all ages, their families and communities in settings as diverse as remote islands and inner cities. While community nurses already make an important contribution to keeping people at home and improving their health and well-being there is still potential for a much greater role. Improved data and information about community nursing are essential to this national agenda. This collaboration contributes to the Scottish Government's Modernising Nursing in the Community programme and NHS Scotland's national eHealth Programme.
ICNP, a programme of ICN, is an international standard nursing terminology for use in electronic health records. Using ICNP as the coding structure for this project, NHS Scotland and its partners can demonstrate the feasibility and value of mapping current nursing information to a standardized terminology, and to better describe and evaluate nursing practice. ICNP is part of the ICN eHealth Programme, whose vision is to transform nursing through the application of information and communication technology.
"This collaboration has resulted in an ICNP-enabled data set that can provide important benchmark information that can assist in improving community nursing in Scotland. By sharing this resource with other countries, nurses can participate in the development of heath information systems that support their own care and provide accurate and relevant data for policy makers," stated David Benton, ICN's Chief Executive Officer.
Ros Moore, Chief Nursing Officer for Scotland, added, "The Scottish Government and NHS Scotland are pleased to have partnered with ICN in this international nursing effort. It will improve communication between health-care professionals, patients and their families to support continuous improvement in patient care outcomes and provide managers with information for decisions about health-care resource allocation, best practices and the impact of nursing."