Dell's Mobile Clinical Computing solution
Initial results from a large European trial demonstrate values for clinical use in hospitals
Preliminary results from a large, ongoing study involving medical staff in 11 hospitals in six European countries indicate that Dell's Mobile Clinical Computing (MCC) system has made the use of applications easier for doctors and nurses, significantly increased efficiency in IT management and raised IT acceptance in the hospitals involved.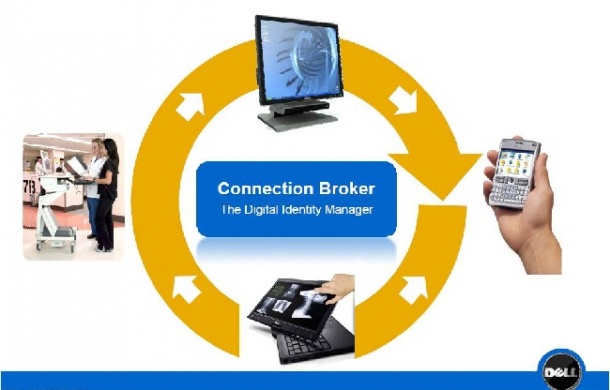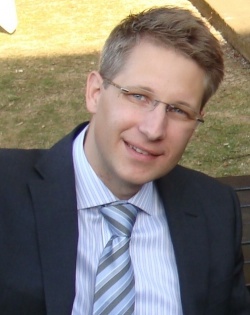 EH reporter Walter Schäfer asked Hans Solgaard, EMEA Healthcare & Life Sciences Programme Manager at Dell, and Volker Welte, IT Architect at Systemtechnik SRH Dienstleistungen GmbH, about the study results and their implications.
'Dell, with Intel and partners involved in the MCC solution, commissioned a large-scale trial programme that enabled us to comprehensively assess the practical application of MCC in a clinical environment,' explained Hans Solgaard. 'Ignetica Ltd. was appointed to monitor the study as an independent entity, analyse the results and formulate conclusions resulting from the different sections of the project.'
The pilot projects began in October 2009, with the last concluded in August 2010. 'The MCC was carried out and overseen by Dell Services consultants in Belgium, Germany, England, France, the Netherlands and Spain, in a total of ten pilot hospitals,' he added.
MCC features
The solution opens up new ways of accessing information systems and, along with optimised access to applications, it facilitates a seamless transfer of active sessions from one workstation to another -- all within a secure environment. The user sessions are carried out on central servers instead of local PCs, so that they are made available on all machines that can be set up for MCC.
'With the help of this functionality, mobile users can access their systems and data via any MCC-compatible machine, without any problems, whilst non-mobile users can interrupt their sessions at jointly used PCs at any time, and later continue them simply by hitting a button or inserting a chip card. With the MCC solution, there is no need for the user to keep logging on -- a function particularly helpful to hospital staff,' Hans Solgaard pointed out.
Asked why the SRH Kurpfalzkrankenhaus in Heidelberg participated in the Dell study, Volker Welte recounted: 'In the past we realised that the use of existing applications by doctors and nurses was impaired by time-consuming handling. As one of the pilot hospitals participating in the Mobile Clinical Computing study, we wanted to increase our chances of optimising our existing IT infrastructure and IT management and to improve the acceptance of IT solutions among our staff.'
'We had experienced limitations in the use of the existing IT infrastructure in day-to-day hospital life. Either the PCs were being used by someone else or calling up required programmes took too long,' Volker Welte explained. 'There were also complaints about the time it took to log on to the system. This led to a situation in which a lot of information was being written on paper, and only fed in to the system later, when the opportunity arose. This was a time consuming process.'
Five doctors and 30 nurses in the hospital's neurological department participated in the study. Using MCC, the convergence of all applications on one terminal server and the introduction of a fully virtualised environment resulted in faster, easier and more secure access to all the applications, he pointed out. 'Using a smart card and card reader, each log-on becomes much faster. Doctors and nurses quickly get to where they need to be on the system without further ado, which has found a lot of favour among the staff.'
Speaking of other important advantages, he noted that the centralised installation of applications on a terminal server and the virtual MCC environment significantly simplifies the distribution and administration of tasks -- and data security increases. 'Troubleshooting can be structurally improved,' he added, 'because we can now look into the actual error sources and don't just need to patch.'
What conclusions has he drawn from the implementation of MCC? 'Through the standardisation of log-in procedures and the respective fast availability of data, doctors and nurses can save a lot of time. The users are very pleased and acceptance of IT has increased. As for those of us who work in IT, we've been able to prove that IT really exists for the benefit of the user.'
Where to from here for the MCC Virtual Client Solution? 'We are very pleased with the positive MCC pilot project results in the participating hospitals and are now proceeding with a wider roll-out of MCC,' Hans Solgaard confirmed.