British medical research centres go into partnership
The partners conjoin among others the University College London and the Great Ormond Street Hospital for Children NHS Trust.
From September onwards, Europe's largest academic health science partnership will start its programm in London, UK. Their focus will lay on preventing and treating major diseases in 10 key areas.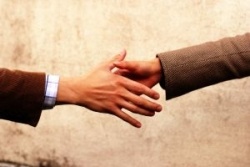 Based in the capital, the new academic health science partnership – to be known as UCL Partners – will support over 3,500 scientists, senior researchers and consultants, with a combined annual turnover of around two billion.
By pooling resources and expertise, UCL Partners, which together treat over 1.5 million patients every year, will be able to produce more world-class research in key areas, including cancer and heart disease, and deliver the benefits more rapidly to patients.
UCL Partners will comprise:
UCL (University College London), which is one of the world's top 10 universities, and rated the best UK university for health research;
Great Ormond Street Hospital for Children NHS Trust (GOSH), the world-class children's research hospital, which has the broadest range of paediatric specialists under one roof anywhere in the UK;
Moorfields Eye Hospital NHS Foundation Trust, which, together with the UCL Institute of Ophthalmology, is one of the world's leading partnerships for eye health;
the Royal Free Hampstead NHS Trust, whose clinical transplant unit is one of the most diverse in Europe and
University College London Hospitals NHS Foundation Trust, which together with UCL forms one of the largest partnerships for biomedical research in Europe.
UCL Partners will focus initially on ten areas of research, each of which poses a major health challenge: the nervous system, children's health, heart disease, transplantation, immunology, ophthalmology, deafness and hearing impairment, dental and oral disease, cancer and women's health.
Malcolm Grant, President and Provost of UCL, one of the partners in the scheme, said:
"The creation of this partnership is a landmark in the history of medical research in the UK, and particularly relevant in the 60th anniversary year of the NHS. The combined skill, expertise and knowledge of our five organisations promise to deliver to patients the benefits of cutting edge research at its best as quickly as possible.
"We have chosen to concentrate on these areas of research because in all of them we are already leading the way in the UK or Europe. Our goal is to build on that reputation and become genuinely world-class in as many of those areas as possible.
"The unrivalled treatment and care provided by our partner hospitals will help preserve the UK's position as a global leader in medical research in the face of growing international competition. The power of UCL Partners will help us to attract new sources of research funding. This is a great step forward for the NHS, for London and for medical research in this country." Speaking on behalf of the NHS partners involved, Professor Sir Cyril Chantler, Chairman of Great Ormond Street Hospital for Children NHS Trust, said: "Academic Health Science Centres bring together research, education and teaching and the delivery of healthcare. Worldwide they have been shown to improve the transfer of innovation into practice, in order to improve people's health and healthcare. London needs to strive to lead in health, a world class city should settle for nothing less. UCL Partners has the capacity and potential to work together to make this happen."
The strategic development, funding and delivery of UCL Partners' services and associated research programmes will be driven by a board of directors who will oversee and coordinate these activities. Members of the board will comprise representatives of the partner organisations.
For further information, please visit the UCL Partners website at
http://www.uclpartners.com
.