Image source: Unsplash/deepmind
News • Message from our partner
Ride the digital transformation wave with Automa+ Healthcare 2023
Healthcare Automation and Digitalization Congress 2023 is held on September, 25-26, 2023, in Zurich, Switzerland. AUTOMA+ 2023 gathers leaders and digital experts from hospitals, healthcare providers and pharmaceutical companies with the main aim to drive the healthcare industry towards successful digital transformation.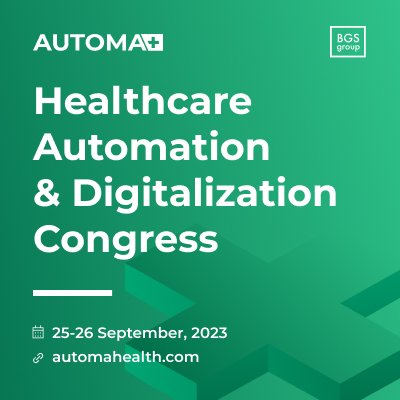 During 2 days of intensive networking professionals from the whole value chain of the healthcare industry are going to talk about:
Data management: better health information exchanges
Digitally skilled workforce: powerful drivers of the world health equity
Smart pharmaceutical factory and supply chain 5.0
Hospital of the Future: telehealth, telenursing and telerehabilitation
Healthсare 5.0: AI tools in preventive medicine
At the Focus Exhibition at Automa+ 2023 more than 40 companies showcase digital solutions, medical equipment, devices and services for the industry. Because of equal visibility to everyone and limited segment competition, exhibitors have an opportunity to connect face-to-face with the top healthcare industry decision-makers and give them the chance to explore products and services firsthand. Anna Erat, Medical Director at Hirslanden Klinik, highlighted: "It's a very diverse group of exhibitors, professionals and experts".
Recommended article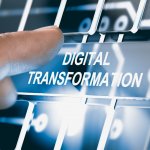 Article • Focus topic
From telemedicine to smart hospitals, the digitalisation of healthcare is advancing - bringing exciting opportunities, but also new challenges. Keep reading for latest developments and background reports.
Healthcare Automation and Digitalization Congress is an annual networking event, which has a closed-door format: there are no marketing presentations and only decision makers of key companies are registered for participation. "I think that the format of the Congress is really successful because it's a closed-door format. You have a lot of time to interact with participants and to have a lot of opportunities for networking", - emphasized Alex Raychuk, Founder & CEO of Metendee Limited, who attended Healthcare Automation and Digitalization Congress in September 2022.
Among participants are representatives of Spital Thurgau, Universitätsklinikum Aachen, DCM Dolmed, Universitätsklinikum Schleswig-Holstein, Teva Pharmaceutical, BMS, Sanofi, Pfizer and many others.
Join the leaders of the healthcare industry at Automa+ 2023: https://sh.bgs.group/d3
Source: BGS Group