Among the NASDAQ 100 'Henry Schein Cares'
Among the big players in retailing specialist medical products in the German healthcare market, Henry Schein Medical GmbH is one of around 40 subsidiaries of Henry Schein Inc. based in Melville, New York. The firm's medical, dental and veterinary sectors are represented in 14 European countries.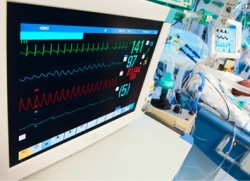 This full service provider offers customers a comprehensive range of consumables, furnishings and medical devices as well as technical and various other services, which include a comprehensive training programme at the Henry Schein Academy. European Hospital talked to Juergen Hahn President of the European Medical Group, about the comprehensive company offering and the growth markets in Europe.
'We see ourselves as a 360° full service provider aiming to support all non-clinical processes in general practices and hospitals in the best possible way,' he said, describing the core of the business. 'With more than 200,000 products for the different medical sectors offered worldwide, we offer an all-round service ranging from disposables to devices and IT-solutions, financing and training packages.
'Our philosophy is based on our key competencies, which also includes strong logistics. This allows us to deliver to hospitals and surgeries overnight. Besides, our range includes almost everything that doctors in general practice and hospitals need, including our own brands, which usefully complement and enhance products offered by original manufacturers.
'For doctors, the principal task is a focus on the clinical processes, and we assist them with all the non-clinical processes. Our cooperation over the last few decades has taught us what is required when and how, and we can optimally support patient care.'
What are the advantages for customers in the firm having own-brand products?

'We see a need to more strongly anchor Henry Schein in the market as a brand. Our own-brand products offer a good opportunity to achieve this. They complement the original manufacturers' products well. This concerns mainly disposables, but also some medical devices. The Henry Schein own-brand offers the highest quality with outstanding cost effectiveness.
'As one of the largest suppliers in this field, worldwide, we can produce in large quantities. We have very strong partners in all areas, whose products we complement with our own-brand portfolio. Strong partnerships, which we have established and nurtured with many companies for decades, are an important pillar of our business.
'We also have a separate, annual catalogue for care products. Our customers in the care sector are large group providers of care services whom we've supplied with our products and services for many years. This will continue to be a growth market.'
Could the firm help hospitals and surgeries that have insufficient capital resources for investments?

'In cooperation with external financial institutions, Henry Schein Financial Services offers financial solutions for hospitals, medical centres, surgeries and rehabilitation facilities. This includes standard financing solutions for higher-end devices and practice equipment and furnishings, usually in the price range up to €100,000. On the other hand, we also see the need for alternative financing models such as "pay by use", in which the customer does not pay directly for the product but for its use, as seen in various medical sectors.'
Where in Europe is Henry Schein represented?

'In the medical sector, our seven key countries are: Germany, Austria, Switzerland, Great Britain, Spain, Portugal and The Netherlands, with our own subsidiaries. We are also present in other European regions via our export group. Overall, we have seen a large investment backlog regarding the refitting of hospitals and surgeries. We'd like to make a contribution here and become a strong partner in those countries where we do not have our own representation.'
In your portfolio, what is the continuing education element?

'The Henry Schein Academy is our own brand, which promotes internal training and further education of employees across the divisions and, on the other hand, also acts as a strong training partner for its customers. A large range of training is offered that goes far beyond actual product training and helps our customers strengthen their own position. This includes courses in infection prevention and control for medical staff, practice management and marketing, communication training, telephone training and much more.
'We are very open to our customers' needs and provide individually adapted training with internal and external partners. The company also provides individual assistance with financing these services.
Henry Schein background:
Slotted among the 100 NASDAQ com­pa­nies, in 2013 more than 16,000 employees in the company's subsidiaries, in 25 countries in all five continents, generated an annual turnover of $ 9.6 billion. Under the motto 'Henry Schein Cares', the firm reports that it demonstrates exemplary social responsibility and provides worldwide support for projects in medicine, education and culture.
Profile:
Jürgen Hahn is President of European Medical Group and Managing Director Germany of Henry Schein Medical Europe. With a degree in Business Management/Marketing, he has worked with manufacturers of medical devices, including Hitachi Medical Systems, Fresenius Medical Care in Japan and Germany, Novartis/CIBA Vision and the Zeiss Group as well as the F. W. Dueker iron foundry.