Agfa HealthCare and Dell form strategic alliance for cloud-based image management solution for the U.S. market
Agfa HealthCare extends managed services platform to cloud host ICIS - its Imaging Clinical Information System - and enable facilities in the U.S. to image-enable their EMR.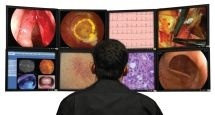 Agfa HealthCare announces today that it has selected Dell, of Round Rock, Texas, to host its cloud clinical archive portfolio, including the Imaging Clinical Information System (ICIS) platform. By extending its existing managed services platform with the new availability of ICIS in the cloud, Agfa HealthCare is providing its U.S. customers simplified image archiving, management, and viewing that supports healthcare facilities' needs to image-enable the EMR. With this cost-effective, innovative cloud solution, Agfa HealthCare addresses the need for a comprehensive patient record. Because Agfa HealthCare provides comprehensive service and support, organizations can now focus their expertise more fully on diagnosis, treatment, and care delivery.
• Enhances the support of image-enabled EMR by hosting medical imaging archival and clinical viewing
• Frees valuable hospital IT resources by off-loading the management and maintenance of an integrated data archival, access, and recovery solution
• Supports increased ROI through improved workflow and predictable pricing

Storage, access, viewing and beyond
By delivering a cloud-based solution for the core components of ICIS - IMPAX Data Center and the XERO Technology Viewer - Agfa HealthCare is able to provide "anytime, anywhere" access to and fast viewing of securely stored patient medical images. The solution enables quick desktop streaming to deliver the comprehensive imaging services platform today's busy providers demand. Though previously available for installations in private clouds at customer data centers, the availability of ICIS as a totally managed service in the cloud expands the clinical information system options available to healthcare providers.

In addition to ICIS, Agfa HealthCare will also offer its U.S. customers the Dell Cloud Clinical Archive, providing offsite expansion for quick access to archived data in the event of a natural disaster or system downtime. Agfa HealthCare's U.S. customers will also be offered the Dell Cloud Clinical Recovery, designed to provide business continuity and disaster recovery for organizations with an existing onsite archive. Dell manages one of the world's largest cloud-based clinical archives, with more than 72 million clinical studies, 5 billion diagnostic imaging objects and supporting more than 800 clinical sites.

By taking ownership of the day-to-day management of expanding, complex IT systems -- a major challenge for imaging departments and facilities -- Agfa HealthCare's cloud portfolio supports significant financial benefits, including high return-on-investment and expense predictability. The offerings allow organizations to focus IT resources on technology development, strategic services, and patient care support-leaving the "heavy lifting" to Agfa HealthCare's Cloud and Managed Services.

Experience meets innovation
"By leveraging the ability of Agfa HealthCare to host our innovative ICIS, Imaging Clinical Information System, securely in the cloud," said Michael Green, Agfa HealthCare's President and CEO of Americas Region, "healthcare organizations can now better meet their requirements to provide an enterprise-wide imaging platform and longitudinal medical imaging record access. We strategically selected Dell in this initiative so that our customers can count on the excellent experience and success that Dell brings in operating technology services for numerous and diverse healthcare delivery systems."

As the leading provider of healthcare IT services in the world, Dell provides end-to-end technology solutions and services to more than 5,000 hospitals and clinics worldwide, as well as 15 of the top 25 U.S. health systems, more than 100 U.S. health insurance organizations and 100 life sciences companies. .With more than 11,000 dedicated healthcare specialists, including doctors, nurses and technology experts plus a sizable solutions and services portfolio, Dell has the experience and proven results to positively affect processes and enable clinical transformation.

"Providing Agfa HealthCare's innovative and leading ICIS solution in the cloud is a tremendous opportunity for Dell. With our combined experiences, we are creating the foundation on which healthcare will move forward, transitioning from treating illness to managing wellness," said James Coffin, PhD, Vice President and General Manager of Dell Healthcare and Life Sciences. "Adding images to the EMR is a key step in providing a truly patient-centric view for every medical specialist and provider across the healthcare enterprise."

More on the subject:
More on companies: