Interdisciplinary
Advancing the evaluation of telemedicine
Although there are many telemedically supported care concepts in Germany, most are still model projects. So far, only a minority has become part of nationwide, standard medical care. Methodically solid and thoroughly published evaluations can help to make the effectiveness and cost effectiveness of telemedicine applications more transparent for decision makers. With their recently developed principles for the evaluation of telemedical applications Katrin Arnold and Madlen Scheibe, at the Centre for Evidence Based Healthcare (ZEGV), University Hospital Carl Gustav Carus, Technische Universität Dresden, have created systematic guidelines for this purpose.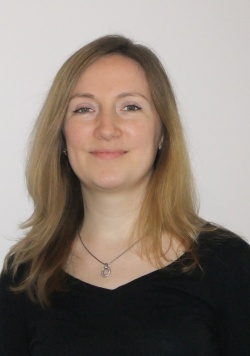 The Issue - To date, a considerable number of telemedicine projects is either not being evaluated or the results of the evaluations are not, or only partly, published. 'This obstructs the potential knowledge gain for the healthcare system enormously,' says Katrin Arnold, and Madlen Scheibe adds: 'When evaluations of telemedicine applications are carried out these are of very varied methodical quality.' Therefore, various studies with methodical weaknesses have limitations as to their validity. There is a lack of interdisciplinarily accepted and mandatory standards. 'On the whole, the aforementioned problems are a hindrance when it comes to compiling resilient evidence on the effectiveness and cost effectiveness of telemedicine,' Scheibe explains. 'Against this background we have developed an evidence- and consensus-based set of evaluation principles to accompany the project CCS Telehealth - Eastern Saxony.'
Evaluation principles
Due to the aforementioned problems encountered with evaluation to date, there have now been efforts for some years to draft suitable methodological standards. There are big differences in quality with the ground rules for evaluation published to date – some (groups of) authors formulate their principles on the basis of systematically researched literature, and/or on the basis of a consensus shared by several experts. Others, however, make the process less transparent, which ultimately provides the opportunity to publish subjective, individual opinions. 'In our research we have systematically researched studies on evaluation principles that are based on systematic reviews, or on consensus procedures,' Arnold makes clear.
'From these we have extracted suggestions for evaluation principles which were then subjected to a formal consensus procedure with an interdisciplinary panel of experts. Our multi-stage procedure therefore based itself on the highest developmental level for medical guidelines,' she explains.
The agreed evaluation principles provide orientation for best practice in the planning, implementation and publication of telemedicine evaluations. They include, for instance, recommendations on study characteristics, outcome parameters and reporting standards (see box). Developed initially for quality assurance in the context of the CCS Telehealth Eastern Saxony Project, the intention was very much for these principles to be seized upon by other projects and initiatives.
Intention
'We hope that the principles, together with other current initiatives in the field of telematically supported care concepts, will pave the way for a more wide-ranging use of telemedicine as part of standard medical care,' emphasises Katrin Arnold.The methodically solid, regular evaluation of telemedically supported care concepts is an essential prerequisite for their comprehensive implementation. This requires interdisciplinarily accepted evaluation principles that can help achieve effective quality assurance in the sense of a self-learning system. 'The evidence- and consensus based principles we developed make an important contribution towards this,' Madlen Scheibe is sure.
A detailed publication on the evaluation principles and their development methodology is currently being prepared.
The project, entitled 'CSS Telehealth Eastern Saxony', was implemented jointly by Carus Consilium Sachsen GmbH and T-Systems International GmbH and was made a reality by financial support from the European Regional Development Fund as well as from the Free State of Saxony.
PROFILES:
Madlen Scheibe studied sociology and earned her doctorate in Health Sciences at Technische Universität Dresden. She is currently working as a research associate at the Centre for Evidence Based Healthcare at the University Hospital Carl Gustav Carus in Dresden. The focus of her research is on telemedicine and mobile health, particularly on the evaluation and quality assurance of innovative care concepts and the acceptance of telemedicine by older target groups.
Katrin Arnold studied sociology at Technische Universität Dresden. After several years of scientific research work at the Mental Health Services Research Unit at Ulm University she is currently working as a research associate at the Centre for Evidence Based Healthcare at the University Hospital Carl Gustav Carus in Dresden.The core subjects of her research are telemedicine evaluation as well as psychiatric and neonatal care.