Testing Devices • QUART GmbH
Quart · RFP150 R/F IQ Phantom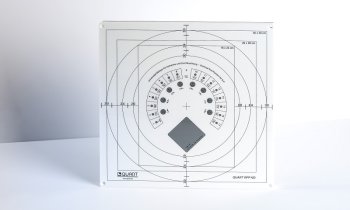 Highlights
The Quart RFP150 phantom enables assessment of digital X-ray equipment according to the German DIN 6868-150 and DIN 6868-4.
A small phantom version (the QUART SPdl) is available for fluoroscopy.
The phantom can be ordered with a unique kV test object to routinely evaluate radiation quality and generator performance.
Optional accessories include a suspension system for use on wall-mounted X-ray systems, filters and a special support.