World's first full-face transplant
The ethics committee of the UK' s National Health Service (NHS) has cleared the way for the world's first full face transplant.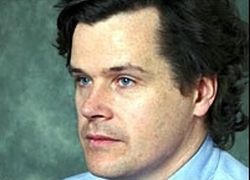 The decision is raising the hopes of around 30 people who are prepared to undergo the procedure.

Plastic surgeon Peter Butler and the transplantation team at London's Royal Free Hospital, have studied the possibility of total face replacement surgery for several years. Now, following the committee's approval, he said the most important part of the process is now beginning: selection of the patients. Many of the candidates have already suffered up to 70 reconstructive surgeries. Only four will be selected for a full-face transplant. Part of their assessment includes their ability to cope psychologically.

Although during surgery on the donor, the skin, underlying fat, eight blood vessels, four arteries and four veins will be removed, for reconnection to the recipient, computer modelling, carried out by Peter Butler, has shown that, due to different facial shape and bone structure, the patient will not look like the donor.

The first operation is expected to take place 'within months', the others at six month intervals.