Think thin, go big
To meet the high demands of today's radiological environment, a PACS must provide far more than archiving, controlling and distribution of electronic data. Post processing and upgradable network structuring capabilities are just as important to guarantee efficient workflow. The Visage Thin Client looks like a smart solution indeed.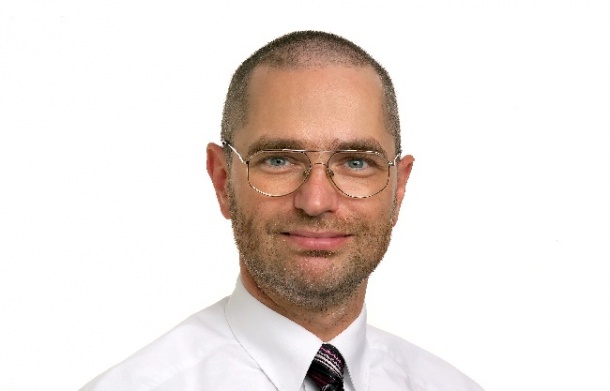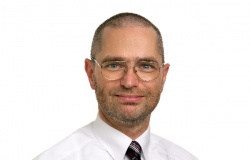 The Nuremberg Radiography Institute in Germany has been working with the web-based Visage PACS since 2004. Before its move to Berlin, Visage was based nearby and using the Institute to test its products in actual working conditions. There, the radiology team has worked for 18 months with the new Visage7-Thin Client 3-D PACS for diagnosis and post processing, which can be seamlessly integrated with the existing, preceding PACS version.
The system is a thin-client solution, in which data processing and administration is done by a central server. Images can be streamed to any workstation in seconds via a client-server model, without the need to replicate data. Each potential new workstation is simply equipped with a new client access without having to change existing IT structure.
The Institute runs nine fully-digitised Institutes in other locations, which supply five hospitals with a full range of tomography diagnostics. Thus, telemedical diagnosis services are run daily through the internal radiology network: 'The Visage PACS allows staff direct access to all images inclusive of thin slice data, regardless of where the images were generated. So there's no long wait caused by the need to upload images,' explains Dr Hubertus Gloger, specialist for diagnostic radiology at the Nuremberg Radiology Institute. 'A third of our colleagues in our multi-site organisation are specialist radiologists who are always virtually available for a first or second diagnosis. If a cardiac MRI scan is carried out in Bayreuth, but the respective specialist happens to be in Nuremberg that day, he still has access to the data, so the diagnosis can be carried out on the same day.'
However, sometimes, Dr Gloger points out, a particularly complicated case is thought about long after leaving work. 'When you suddenly have a brainwave, it's reassuring to know that images can be quickly checked again in your home office via the client server system. The system also enables you to call up images on the laptop when you are with colleagues to get some more personal advice on difficult cases.'
The close cooperation and intensive exchange with colleagues at the institute, as well as doctors and regional hospitals, generates an annual 2.5 terabytes of data, presenting the need for high performance and resources need. The Visage PACS ensures that this flood of data can be tackled without problems. Making the workflow even more seamless, the additional acquisition of the Thin Client visualisation solution, instead of specialised workstations, was a decision in favour of a consequent standardisation of hard- and software components.
Whilst the implementation was quite technically seamless, finer details still need to be honed. Individual support during the implementation of the visualisation solution was therefore of great importance, says Dr Gloger. 'When we started working with the Client, we realised after four weeks that we needed additional settings and tool palettes, particularly for the diagnosis of PET-CT images and for oncological imaging. Soon after, we contacted the service department about this and these additional settings were sent to our system.'
The visualisation procedures are mainly utilised for multiplanar reformatting and 3-D reconstructions, such as for Cardio-CT. MIP and vascular visualisation are also well covered by this solution. Other additional features, e.g. animations, are also of great use, Dr Gloger says. 'We carry out open MRI, which makes it possible to visualise cardiac motion, such as the pumping function of the heart.' And, he adds: 'These graphic motion images are also ideal for the purposes of demonstration, whether for a specialist medical audience or the patient, who gains a deeper medical understanding.'
Visage7 - Thin Client 3D PACS at a glance:
- Universal viewer: One thin client application for reading everything from plain film to cardiac CT.
- Native Thin Slice and 3-D Processing: Seamlessly integrated multi-planar reformatting, volume rendering, and volumetric analysis.
- Advanced clinical applications: CT/MR angiography, cardiac CT, neuroradiology, oncology, nuclear medicine, etc.
- Distributed workflow and archiving: Instant, unified remote access to multiple locations without replicating data.
- Native Windows and Mac Client: Windows and Mac users seamlessly integrated into a single workflow and IT platform.
- Scalability made easy: Distributed thin client architecture makes it easy to add more modalities, users and locations.

Karoline Laarmann reports