New Zealand
The earthquake that shook up healthcare
In recent years the Canterbury District Health Board (CDHB), which organises and funds the healthcare of over 500,000 citizens in a remote region of New Zealand, has raised the quality of care and access to care – and the country's major earthquake contributed largely to CDHB's IT-supported approach.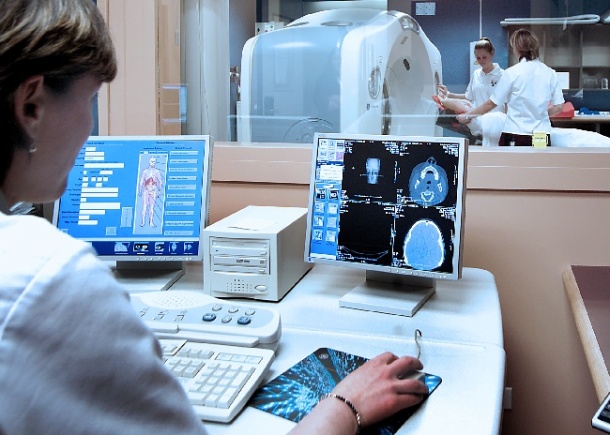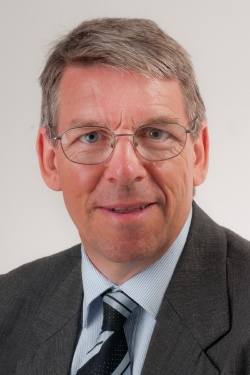 A few years ago, although primary care was well coordinated, CDHB's single tertiary hospital was in serious trouble. Due to overload, Gridlocks occurred regularly; surgery targets lagged seriously behind. 'In winter, beds shortages were frequent and staff satisfaction was low,' explained Dr Nigel Millar, Chief Medical Officer of the Canterbury District Health Board. Financial challenges added stress. 'These drivers initiated a major transformation at the hospital.'
Today, gridlocks are virtually abolished and surgical procedures are generally ahead of targets. The average time a patient spends in A&E is down to two hours and a programme to reduce hospitalisations has been extended to roughly 24,000 patient events annually. Based on patient pathways, processes were streamlined to coordinate hospital care, Dr Millar added. The financial situation was amended and an engagement survey documented a high degree of staff commitment.
During the major 2011 earthquake, improved hospital processes, linked up with coordinated primary care, helped the CDHB to cope with the surge in demand for medical services. Due to damages to facilities and losses in resources, part of the acute services had to be moved off-site. 'We had an absolute imperative to accelerate things, and staff embraced the notion that something had to be done.' The aim was to provide consistent, reliable care during recovery, and ensure a more reliable, safer and more efficient health system.
Approaches discussed before the earthquake included the Crest programme – a 'hospital in the home', or early discharge. After the disaster, it became clear that this concept would greatly improve bed shortages and it became a reality within three weeks.
The acute admission rate adjusted by population is a measure of effectiveness and reflects quality provided in the care chain. 'The CDHB admits only around 70% of the number of patients compared with the rest of New Zealand,' the CMO pointed out. 'The treatment pathway for COPD patients, engineered by GPs together with clinicians, is a perfect example of creative approaches.'
IT uptake
The IT uptake in primary care, with GP systems including electronic patient records (EPRs) and a digital flow of information, has been very high. An electronic referral system helps streamline planning with the hospital. To improve processes, the hospital implemented Emendo software to analyse all activity data from previous years. 'This provided a predictive model, which allowed us to look ahead with regard to the number and types of cases. It turns out that demand for acute services in acute care is entirely predictable, which helps us to respond early to predicted bed crunches', Dr Millar explained.
The earthquake caused a loss of conventional records for some care providers; the CDHB realised the need to share electronic files when patients are relocated and data is not readily available from GPs. 'We created the eSCRV, the shared summarised care record viewing platform.' This brings together data from the community pharmacy, nursing, primary care, and hospital and specialist services, presenting it in the Concerto Portal from Orion Health –Health Connect South. 'This became the essential strategy of the overall recovery effort,' he added.
The system, which makes patient's overall medical data available to GPs 24/7, is secure and permissive, with access by providers audited. GP's soon accepted that their patients would receive better care due to this collaboration.
The Canterbury, West Coast and South Canterbury district health boards now use a unified version of this portal, 'and within about a year, all of New Zealand's South Island will be able to exchange information about patients who relocate', Dr Millar predicted. The country's unique patient identifier system and secure health information network support this integration. 'During the next few years, regional versions of the portal will be implemented across the country.'
Dr Millar is part of the National Health IT Board. 'Its strategy is not to control, but to provide direction about what is required and enable innovation,' he said. 'This leadership has provided a major stimulus over the past years. European health systems face similar challenges regarding cost and access. We suggest to Europeans that they should enter into a dialogue, discussing key success factors and solution New Zealand's approaches to provide appropriate information flow to improve healthcare.