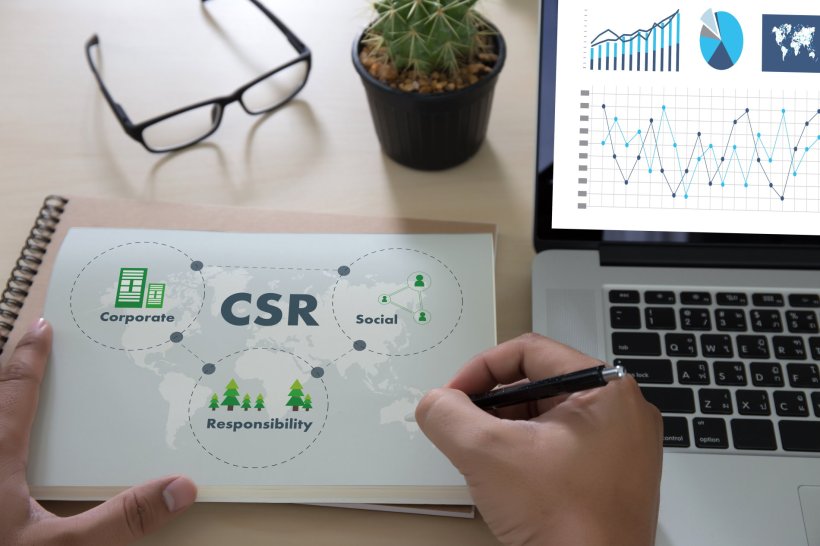 Image source: Adobe Stock/onephoto
Article • Developing a sustainability calculator
Tackling the eco-footprint of healthcare
There is a growing awareness of the healthcare sector's adverse impact on the environment due to its emissions of greenhouse gases (GHG). A recent report from the non-profit organisation Health Care Without Harm (HCWH) finds that globally, healthcare is responsible for 4.4 % of total net GHG emissions.
Report: Cornelia Wels-Maug
If the health sector were a country, it would be the fifth largest GHG emitter on the planet, says the same study. According to Dr Alina Herrmann from the Institute of Global Health at the University Hospital Heidelberg (UKHD) in Germany, the contribution of the health sector to climate change globally is about twice that of air traffic worldwide.
According to HCWH's 2019 study "Health Care's Climate Footprint", healthcare in Europe accounts for an estimated 5% of the European carbon emissions. Consequently, healthcare has been facing more regulatory requirements to mitigate these negative effects, especially with a view to its contribution in achieving the European 2030 climate and energy targets. However, healthcare institutions themselves are seeking to decarbonize the provision of healthcare and hospitals of varied sizes have taken up environmental stewardship efforts to this effect.
In a first step, healthcare institutions – with the focus on hospitals – need to quantify their own GHG emissions. For this, they can use the framework developed as part of the Greenhouse Gas Protocol. This allows healthcare institutions to measure their carbon footprint with the help of various levels of so-called "scopes", which reflect to which extent an institution controls GHG emissions. The protocol distinguishes between three types: Scope 1 emissions are mostly directly controlled and are emitted on the premises of an institution (e.g. anaesthetic gases); Scope 2 emissions represent energy (electricity and heat) used by an organisation but produced by a different organisation (like district heating, electricity producers); and Scope 3 emissions are indirectly influenced by the organisation and usually include the embedded carbon emission in the production and supply of all the goods and services purchased by the organisation.
According to the Health Care's Climate Footprint report, globally healthcare's Scope 1 emissions represent 17% of overall GHG discharge, with Scope 2 accounting for 12% and Scope 3 representing 71% respectively. The report revealed that the majority of GHG emissions are indirect (Scope 3), with healthcare's supply chain being a large offender. The worst emitters being pharmaceuticals at 12%, followed by business services at 10.7%, then food, catering, and accommodation at 7.2% of global healthcare's GHG emissions. There are few emitters unique to the healthcare sector, most notably anaesthetic gases, and metered dose inhalers.
Recommended article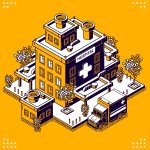 Article • Beyond economics
A company's impact on society, economy and the environment cannot be measured in financial terms alone – and hospitals are no exception. On the contrary: the idea of measuring the quality of healthcare only in economic terms has always been fraught with problems. Hospitals as organizations have always played an important social role, and their environmental impact is increasingly recognized.
Decarbonisation efforts within German healthcare
The Health Care's Climate Footprint report also shows that Germany's healthcare sector accounts for 5.2% of national GHG emissions. Its annual climate footprint is equivalent to 14 coal-fired power plants, 754,572 tanker trucks' worth of gasoline or the emissions of 12,101,911 passenger vehicles.
In 2020, 232 of 1,925 German hospitals (12%) reported their Scope 1 and 2 GHG emissions; but none reported Scope 3 emissions, partly because because these are difficult to measure. This is about to change, as the UKHD has started on a project to tackle Scope 3 emissions. This is part of the UKHD's overarching sustainability strategy: 'As an institution that is committed to the health of the population in clinic and research, we see it as our responsibility to actively support climate protection. Because climate protection is health care,' says Professor Dr Ingo Autenrieth, Executive Medical Director of the UKHD.
Recommended article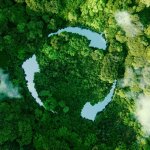 Article • Information channel
The time when 'going green' in healthcare only referred to the colour of surgical gowns are long past: reducing CO2 emissions, improving waste management and saving energy are essential for modern hospitals. Keep reading to find out what medical institutions can do to become more sustainable.
The KliOL project
Funded with about € 320,000 by the Federal Ministry for the Environment, Nature Conservation Nuclear Safety and Consumer Protection, the project "Climate Protection in Hospitals by Optimizing Supply Chains" – or KliOL for short – targets the reduction of Scope 3 emissions by at least 7% or 6,000 tonnes of carbon dioxide equivalents.
The project, which will run over a three-year period, started in the last quarter of 2021. It is conducted by the Institute of Global Health at the UKHD in cooperation with the Institute for Energy and Environmental Research Heidelberg (ifeu). In the first year of the project, both institutes developed a first version of a carbon footprint calculator for hospitals with a special focus on emissions from supply chains (Scope 3). However, it will also assist in measuring Scope 1 and 2 emissions. To create this calculator, the collaborators did not have to start entirely from scratch. They used the framework of the GHG Protocol as well as a GHG calculator developed by ADEME, the French Environment and Energy Management Agency, and adapted those for the German healthcare system. In parallel, interviews with selected stakeholders of the UKHD were conducted to uncover how they perceive potential GHG reduction measures for the UKHD.
In a next step, UKHD's newly developed calculator was used to determine the hospital's own GHG emission profile: The preliminary results show that in 2019, the UKHD generated 226.500 tons of CO2-equivalents, whereby 2.6 % were Scope 1, 22.2% Scope 2 and 75.2% Scope 3 emissions. Medical products (24% of the total carbon footprint), pharmaceuticals (13%), patient transport (7%), staff transport (5%) and food supply (3%) accounted for the bulk of Scope 3 emissions. For the calculation, KLiOL applied a bottom-up as well as a top-down approach. Claudia Quitmann, Scientific Coordinator of KliOL, recounts that interviewed stakeholder were taken by surprise by the extent to which pharmaceuticals contribute to GHG emissions.
Based on these results, the UKHD will identify effective and feasible GHG reduction measures. They will be implemented and evaluated in terms of their impact on the GHG balance, financial aspects, and health effects.
By the end of the funding period, KliOL aims to provide a low-threshold GHG calculator along with a manual to make the use of the calculator as user friendly as possible for other hospitals.
En route to a more climate friendly healthcare delivery, this tool will also help to raise the awareness of employees and patients to sustainability issues within healthcare. Furthermore, the operation of "greener" hospitals will require a redirection of resources towards data procurement and data handling to measure GHG emissions as well as the management of measures to implement initiatives to cut the emission footprint. At the UKHD, there is a willingness among its employees to rethink some processes with a view to make them more sustainable. As a result, some departments have already taken small steps like a different choice of internet browsers or the use of recycling paper. This bottom-up and top-down approach is a good start for the implementation of sustainability measures, the experts conclude.