Sponsored • Product of the Month
Needlestick Injuries are history
We take care of your safety
Prevention is the only way to avert damages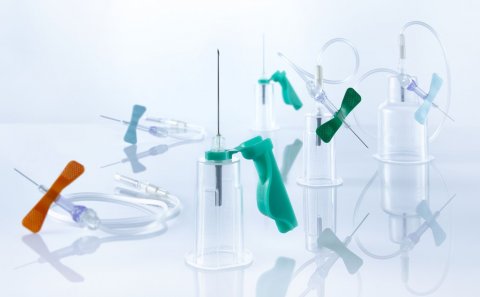 The aftermath of an infection can have far-reaching effects on both the career and the personal circumstances of the affected person and his/her family, with social as well as financial consequences. This is a burden that cannot be carried by the affected person or insurance company. Damages must be averted by correct prevention.
Greiner Bio-One: Safety Products
Greiner Bio-One offers a wide range of innovative safety products, which can be selected according to your requirements and application.
Safety Blood Collection Sets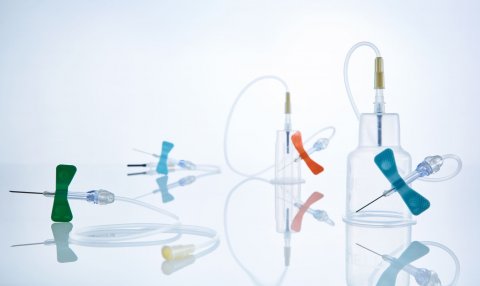 The SAFETY Blood Collection Set has been specially developed for patients with difficult vein conditions, but is equally suitable for any regular blood taking situation, due to the gentle comfort it provides to a patient. As the protection mechanism is activated whilst the needle is still in the vein, a high level of safety is ensured. Correct activation via retraction is indicated by an acoustic signal. Protect yourself and your employees from the risk of needlestick injury. Every needlestick injury is one too many.
As a practical combination product, the SAFETY Blood Collection Set is also available pre-assembled:
SAFETY Blood Collection Set + Luer Adapter
SAFETY Blood Collection Set + Holder
SAFETY Blood Collection Set + Blood Culture Holder
VACUETTE® QUICKSHIELD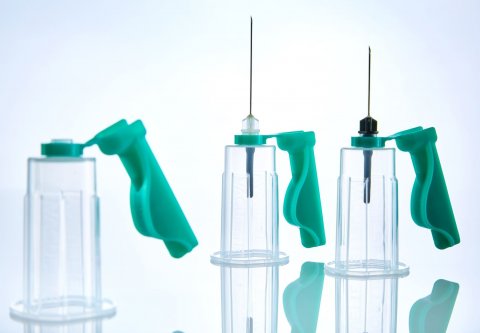 More flexibility – as offered by the VACUETTE® QUICKSHIELD Safety Tube Holder. The safety shield of the holder can be positioned in any direction. As per the slogan "Do the twist", right-handed and left-handed users can rotate the safety shield to the position that suits them best.
The VACUETTE® QUICKSHIELD Safety Tube Holder from Greiner Bio-One is especially suitable for routine blood collection. There is no change to the usual collection technique, and the safety shield is activated either one-handed, with the aid of a solid surface or with the thumb. This product can provide the user with the simplest handling and reliable infection protection.
VACUETTE® QUICKSHIELD can be used with either VACUETTE® Multiple Use Drawing Needles or VACUETTE® VISIO PLUS Needles. Both cannulas have a special needle tip bevel that ensures optimum puncturing of the skin. The dot on the protective needle cap is aligned with the needle bevel. This serves as an indication of the bevel position so that the user can adjust the shield to a preferred position without having to remove the protective cap. Now available as a complete product with pre-assembled VACUETTE® VISIO PLUS Needle: VACUETTE® QUICKSHIELD Complete PLUS.
For further information on our safety products, please visit https://www.power4safety.com/.
More on the subject:
More on companies: