Brahms or Beyonce?
Music in the operating theatre - the great debate
A debate has flared up across the United Kingdom over which genre of music should be played in the operating theatre during surgery. Amid claims that loud music can be distracting to some surgical personnel, questions have also been posed as to who should choose the music – the head surgeon or nurse? How loud it should be played, or should music is permissible in the operating theatre (OT) at all?
Report: Mark Nicholls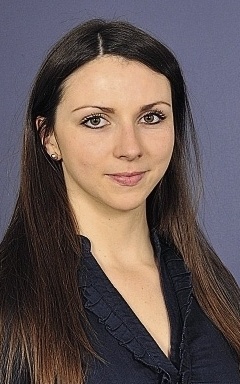 The debate erupted after a study from Imperial College London and UCL Institute of Education suggested that OT teams should review the use of background music because of potential risks and its potential impact on concentration levels. The research team analysed video footage taken during 20 operations, which they say shows that some operating theatre teams are negatively affected by background music during surgery.
They also suggest that the decision to play music during an operation should be made by the entire team, taking into account the benefits and the risks. In OTs observed by the research team, usually the senior medics made the decision about background music.
Concerns raised by the study include fears that communication between the theatre team can be impaired when music is playing and requests or instructions often had to be repeated. Lead author Sharon-Marie Weldon from the Department of Surgery and Cancer at Imperial College London, said: 'Music can be helpful to staff working in operating theatres where there is often a lot of background noise, as well as other distractions, and it can improve concentration.
'That said, we'd like to see a more considered approach, with much more discussion or negotiation over whether music is played, the type of music, and volume, within the operating teams.'
Music can be helpful to staff working in operating theatres where there is often a lot of background noise, as well as other distractions, and it can improve concentration.

Sharon-Marie Weldon
Music was first introduced into operating theatres in 1914 to relieve the anxiety of patients. However, today, with patients placed under anaesthetic outside the theatre, the music is routinely played for the benefit of clinical staff within the theatre suites, often equipped with docking stations, MP3 players as well as portable speakers.
Whilst there is a public perception that the music is smooth and soothing, researchers found that often dance and drum and bass were played fairly loudly. Surgeons canvased by a national British newspaper over their choice of music during surgery had playlists that included Kanye West, Oasis, Sam Smith, Daft Punk; to Offenbach and Drake; Pavarotti, Tchaikovsky, Shostakovich, Nina Simone and Queen; favourite radio stations; Blondie, David Bowie, reggae and Elvis; through to total silence. Through video technology, the study investigated how music impacted on nursing and theatre staff during real time surgical operations, with multiple cameras placed at strategic points to provide researchers with an insight into the verbal and non-verbal communications between operating teams as surgeries happened. Of the 20 operations analysed, lasting a total of 35 hours, 70% had music playing. The study recommends that theatre teams hold frank discussions about playing music during surgery – ideally as part of the World Health Organisation (WHO) Surgery Safety Checklist element of the process - with particular emphasis on considering nurses' views.
In some incidences, nurses struggled to hear the surgeon's instructions and, during one operation, the scrub nurse asked the surgeon to turn the music down because she was finding it hard to count up how many swabs had been used. The Royal College of Surgeons said there was 'no evidence that loud distracting music' was a widespread issue in NHS hospitals, but a spokesman added: 'If music is played during surgery it must not be a distraction for any members of the surgical team and must not discomfort patients.'