MITA and COCIR applaud Obama for negotiations on partnership with EU
The Medical Imaging & Technology Alliance (MITA) and the European Coordination Committee of the Radiological, Electromedical and Healthcare IT Industry (COCIR) applauded President Barack Obama for initiating discussions around a Transatlantic Trade and Investment Partnership with the European Union.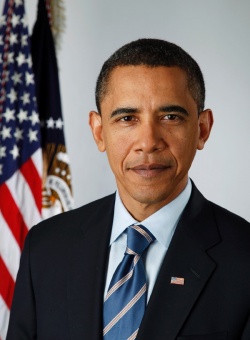 In his State of the Union address yesterday, and in a joint statement with European Council President Herman Van Rompuy and European Commission President José Manuel Barroso, President Barack Obama announced that he intends to initiate the internal procedures necessary to launch negotiations on a Transatlantic Trade and Investment Partnership. Through this negotiation, the United States and the European Union will have the opportunity not only to expand trade and investment across the Atlantic, but also to contribute to the development of global rules that can strengthen the multilateral trading system.
"Greater harmonization of global regulations will boost American exports, bring life-saving products to the market more quickly and efficiently and drive economic growth on both sides of the Atlantic Ocean," said Gail Rodriguez, MITA's Executive Director. "MITA applauds President Barack Obama for his leadership on an issue of utmost importance to the U.S. and E.U. economies as well as the millions of patients who will benefits from increased access to the most innovative advanced medical imaging technologies."
"Improving the global regulatory environment for manufacturers is essential to ensuring they remain at the forefront of technological innovation as they continue to develop more advanced, life-saving products that improve quality, safety and patient access while also promoting cost efficiency," said Nicole Denjoy, COCIR's Secretary General. "COCIR is very pleased to see that the Obama administration has made this a top priority." MITA and COCIR are working together to urge U.S. and E.U. authorities to include single audits of medical device quality systems, a common set of harmonized standards for marketing application and compliance documentation, as well as a unique device identification program in the final trade agreement.
The transatlantic economic relationship is already the world's largest, accounting for half of global economic output and nearly one trillion dollars in goods and services trade, as well as supporting millions of jobs.