Medical research in the United Kingdom
The formation of the National Institute for Health Research has made the field vastly stronger and the country is now placed second only to the USA, reports Mark Nicholls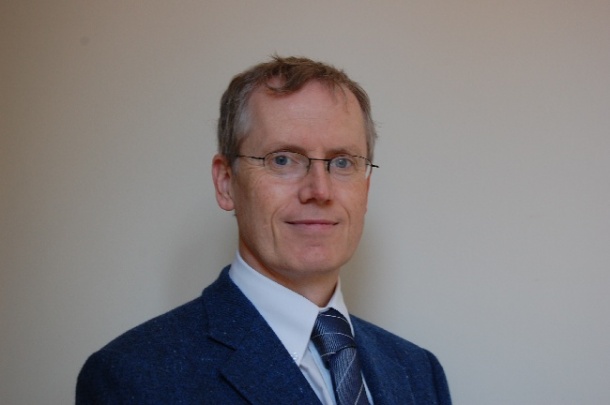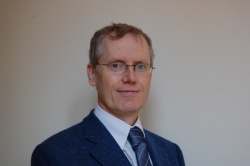 The UK has a long record of medical research and a reputation that has grown considerably in this arena in recent years. Funding via the government, private organisations, industry and leading charities has led to a number of innovative breakthroughs benefiting patient treatment and care.
That process has been enhanced more recently with the creation of the National Institute for Health Research (NIHR) by the Department of Health, which has overseen NHS-based research, while the Medical Research Council (MRC) – established in 1913 – has continued to co-ordinate pre-clinical research. It works through its Council, scientific boards, and committees, in close partnership with Health Departments, other Research Councils and industry to identify and respond to the country's current and future health needs. Individual projects have also benefited from EU funding.
However, since its establishment in 2006, the NIHR has increased the volume of applied health research, driven faster translation of basic science discoveries into tangible benefits for patients and supported the people who conduct and contribute to applied health research. It manages its activities through four main work strands: The NIHR Faculty, NIHR Research, NIHR Infrastructure and NIHR Systems.
Professor Tom Walley, Director of the NIHR Evaluation, Studies and Trials Coordinating Centre, explained that, in the UK, government funding for medical research either goes to the NIHR via the Department of Health for National Health Service (NHS) research based in a clinical setting or the MRC in an annual grant via the Department for Business, Innovation and Skills (BIS) for pre-clinical research and basic science. 'There is,' he explained, 'a degree of overlap between the two, for example when basic science moves into the NHS sphere for trials and there is a joint programme that covers this area.'
In addition there is funding from the pharmaceutical industry and through charities such as Cancer Research UK and the British Heart Foundation, which is often supported by the NIHR Infrastructure.
The NIHR is interested in applied research that will bring benefits to patients – for example the pulse oximetry study, led by Dr Andrew Ewer of the University of Birmingham, with findings published earlier this year. The study measured blood oxygen levels of more than 20,000 apparently healthy new-born babies across six UK maternity units and discovered a quick and painless test that can detect more cases of life threatening heart defects in new-born babies.
In addition, the CRASH-2 trial, led by Professor Ian Roberts from the London School of Hygiene and Tropical Medicine, found that early administration of tranexamic acid (TXA) in major trauma patients substantially reduced the risk of death.
Professor Walley said the current standing of UK medical research is second only to that of the USA, and added: 'In terms of where we were 10 years ago and where we are now, medical research in the UK is vastly stronger since the creation of the NIHR. It gives better utilisation of funds that were already being put into medical research and the government has recognised that medical research can save money and improve care.
'There are difficulties and challenges though; we have to change the culture in the NHS, which is not always research friendly, but our strength is in very strong basic science in the universities, good links with the pharmaceutical industries and the NHS providing a strong testing ground for research.'
The independent stream of research funding from charities in the UK remains vitally important and complements the objectives of the Research Councils and Government departments.
The Association of Medical Research Charities (AMRC) is a member organisation of the leading UK charities that fund medical and health research and its 100-plus members, including the Wellcome Trust, provide funds in various ways, ranging from small pump-priming grants to substantial funds intended for programmes of research. Cancer Research UK, for example, gives a significant proportion of its scientific funding to its core research institutes in the UK, but it also works in partnership with other organisations in the fight again the disease, while the BHF awards new research grants every month to the top cardiovascular scientists and spends about £88 million a year on research.
Research projects in the UK have benefited from EU funding through the EU Research Framework Programmes, particularly where there is collaboration with European partners. The UK Research Office (UKRO) promotes this and has a key role in promoting effective UK participation in European Commission funded research programmes.
Medical research in the UK is regulated by the Health Research Authority (HRA), which was set up in December 2011 to protect and promote the interests of patients and the public in health research.
Profile:
Tom Walley, Professor of Clinical Pharmacology at Liverpool University and a Consultant Physician at the Royal Liverpool University Hospital, is also director of the NIHR Evaluation, Studies and Trials Coordinating Centre as well as the HTA (Health Technology Assessment) Programme – part of the NIHR – producing independent research information about the effectiveness, costs and broader impact of healthcare treatments.
Formerly he headed a research group at Liverpool University focusing on drug prescribing, pharmaceutical policy, clinical effectiveness and cost-effectiveness.
In 2008 he was awarded a CBE by the Queen for his services to medicine.