New President and CEO
Mark Holmshaw is the new head of Toshiba Medical Systems Europe
Toshiba Medical has announced the appointment of Mark Holmshaw as the President and CEO of Toshiba Medical Systems Europe. He has assumed his responsibilities as of May 1st and will succeed Hiroyuki Tachikawa after his four years heading the European organisation.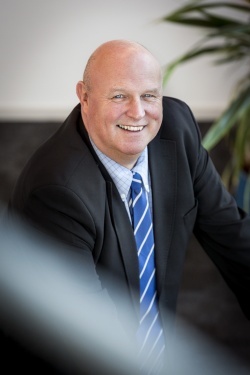 Mark has been working for Toshiba Medical for 27 years. Beginning as an engineer in Service, he moved into the Sales environment at Toshiba Medical UK before being promoted to the position of Vice President Sales, Marketing and Service at Toshiba Medical Europe in 2012.
With an impressive track record in engineering, sales and management, Mark Holmshaw is looking forward to further strengthen and enhance the companies' position in the healthcare industry. Partnership, innovation and clear communication are key elements in his strategy to drive the business forward.
"I am grateful that I have been given the opportunity to use my strong people skills and years of knowledge and expertise in realising our challenging objectives and bring our organization to the next level." said Mark Holmshaw. "Key are our dedicated people and their friendly, professional and customer centric attitude. They are our main differentiator and something I strongly believe in: it's all about the people. I am confident that, now being part of the Canon family, our organization will become much stronger in every aspect of doing business and I'm looking very much forward to making this happen."
Source: Toshiba Medical Systems