Hospital security
An international study to evaluate radio-frequency identification as a hospital risk management tool in medical care.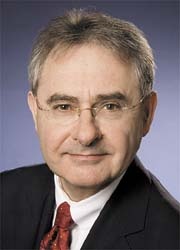 Preliminary results from an international study to evaluate the use of radio-frequency identification (RFID) as a hospital risk management tool in medical care, have become available from the study leaders at the Hospital Management Centre, Munster University, and dreiH Consulting, based in Mainz, Germany.

Andreas Hagen, owner of dreiH, who based his masters thesis at Munster University on this subject, describes radio frequency identification (RFID) as '…an auto-ID process that allows automatic and contactless identification of objects and persons. RFID systems are made up of a transponder, a read/write device and a back-end software application. Unlike a barcode – which can only be read out by an electronic device upon visual recognition of the code – a RFID system calls up data from a transponder, or written to a transponder, without visual or physical contact. Depending on the frequency, the transponder, the read/write device and other specifications, the read/write process can bridge a distance from a few millimetres to several metres.'

RFID applications in healthcare could include the identification of people, equipment and medical devices, pharmaceuticals and laboratory samples, blood, etc, he points out. An analysis of the current use of 161 installations of RFID applications in the healthcare sector, by consultancy firm IDTechEx has shown that RFID is used most often in areas where mix-ups must be avoided; where existing processes need to be automated and where reprocessing of medical products and clinical textiles must only take place a certain number of times.

Giving as an example the electronic pharmaceutical cabinets that control prescriptions and dispensing, Andreus Hagen adds that some hospitals in the USA already use cabinets from suppliers specialising in RFID technology, although most still uses barcodes for drug tracking and finger printing technologies for staff identification. 'For hygiene reasons – RFID is contactless – and because of the higher degree of automation future generations of electronic pharmaceutical cabinets will no doubt turn to RFID, because it provides an automatic and contactless check of the RFID staff ID. If a drug or other object is fitted with a RFID transponder, the cabinet's technology will automatically check and register data on who took what and when from the cabinet and will issue new orders when necessary. Unlike barcode technology RFID does not require the object or ID card to be physically moved towards the barcode reader.'

Patient ID
Patient associations in the US, UK and Germany consider correct patient identification a cornerstone of patient safety, he adds, and in German speaking countries, the potential value of RFID for patient safety is increasingly recognised. A number of RFID pilot projects have proved that using RFID for patient identification can greatly improve patient safety, he says. These projects include dementia (senior citizen home Langelsheim), support of correct medication (Saarbruecken Hospital, Jena University Hospital), the central operating theatre (Innsbruck University Hospital), blood samples and blood transfusion (St Gallen District Hospital).

Monitoring contacts with highly contagious diseases
During the SARS outbreak in the Far East, wristbands fitted with activated RFID transponders were issued in Singapore to patients, visitors and staff at the Alexandra Hospital. Every encounter closer that two metres, between two people, was recorded and stored on the wristbands. When anyone left the hospital, the data were read and transmitted to a central database. Should someone contract SARS, every one of their contacts could thus be traced and isolated, to prevent SARS spreading.

RFID limitations?
In a preliminary research report, Wilfried von Eiff, Andreas Hagen, Alexander Prangenberg point out that when adopting RFID technology for patient care, staff should be involved early on in the planned workflow changes, and proper training should be provided in the use of the devices. 'The effects of the implementation of new technologies have to be carefully analysed and evaluated in pilot projects. A process analysis and a Critical Incident and Reporting System (CIRS) that is accepted by the staff are crucial. Particularly a thorough post-implementation analysis of Critical Incidents is required as this is often the only tool for the early detection of new risks.'

The team also recommends
a combination of technology (RFID), organisation (fitting the wristband which is marked with the name of the patient) and human control (asking the patient for his/her name) to provide the highest possible safety. 'If a patient or a family member is unable to respond and the technology fails, there is at least the name tag to provide identification.'

In conclusion: 'Due to their high degree of automation, RFID solutions integrated in system immanent security (Poka Yoke) and process optimisation systems may contribute greatly and cost-efficiently to hospital risk management and patient safety.

'Although barcode and RFID are not necessarily mutually exclusive but can complement each other well, the successful introduction of RFID in medical-clinical processes will depend on the penetration rate of barcodes and on the degree to which the current advantages of the barcode technology will prevail.'
** To participate in the online RFID Survey 2007 visit the CKM website: http://www.ckm-consult (Projekte) or http://www.rfidhospital.de.