Shutterstock.com/Chakrapong Zyn
Security
Go biometric or risk a botch up
Today most healthcare systems rely on text-based matching: A patient's ID card or driver's license is considered sufficient proof of identity. This "identification system" however puts patients at risk of death, improper treatment, insurance abuse and lawsuits the provider and hospital cannot defend. Dr Raymond D. Aller, Director of Informatics at the Director of Informatics for the University of Southern California Laboratories and Pathology, urges healthcare providers "to move toward biometrics as the mainstay for patient identification!"
Interview: Sascha Keutel
Why are current identification systems risky for hospitals and insurances?
Humans are not very good at unique matching of a picture on a driver's license. Interestingly, biometric face recognition algorithms do a much better job.

Raymond D. Aller, MD
If patient "A" comes to our hospital and we mistakenly identify him as patient "B", we risk treating him for diseases he may not have, giving him medications to which he is allergic and could have a serious or fatal reaction and we might fail to give him vital medication or treatment because we do not realize the conditions he does have.
In the scenario above, the misidentified patient may sue the hospital. It is very difficult for a hospital to convince a jury that it was excusable to treat the wrong patient. Typically, such cases are settled out of court.
If patient "F" lacks medical insurance, but his brother "G" has good coverage, our present practices make it possible for patient "F" to give the hospital a driver's license borrowed from "G". "F" then receives treatment, let's say knee replacement, and the bill is sent to "G's" insurance company – which constitutes insurance abuse. Furthermore, the hospital may not recognize critical conditions in "F" such as a preexisting atypical blood bank antibody and give a blood transfusion that could be harmful or fatal.
What are the shortcomings of text-based patient identification and matching?
Text-based patient identification has several critical shortcomings. Firstly, there is a high possibility that more than one person in the population served has the same name, sometimes even the same date of birth. Secondly, clerks tend to treat close text matches as exact. Thirdly, different ethnic groups handle names differently, Hispanic women, for example, have two surnames one of which might change when they get married, or some Hindus of southern India who consider it heretic practice to provide the family name. Moreover, as the number of patients in the database is expanding, the likelihood of matching non-corresponding people increases.
Even the US Joint Commission on the Accreditation of Healthcare Organization (JCAHO) and others promulgate the fallacy that matching two text identifiers is somehow "positive" identification. Unfortunately, a driver's license is not much better than other forms of text. Humans are not very good at unique matching of a picture on a driver's license. Interestingly, biometric face recognition algorithms do a much better job. Last but not least, don't forget that if a patient is admitted comatose, or confused, obtaining text information may be difficult.
You mentioned biometric identifiers. What are they exactly and how are they used in healthcare?
Biometric identifiers are used to identify and authenticate patients. Biometric identifiers currently used in healthcare include iris pattern, palm vein pattern, face recognition and fingerprint. Others show promise, such as handwriting tempo and cardiac rhythm, and further experience will show their roles.
Why are biometric identifiers superior to other methods of identification?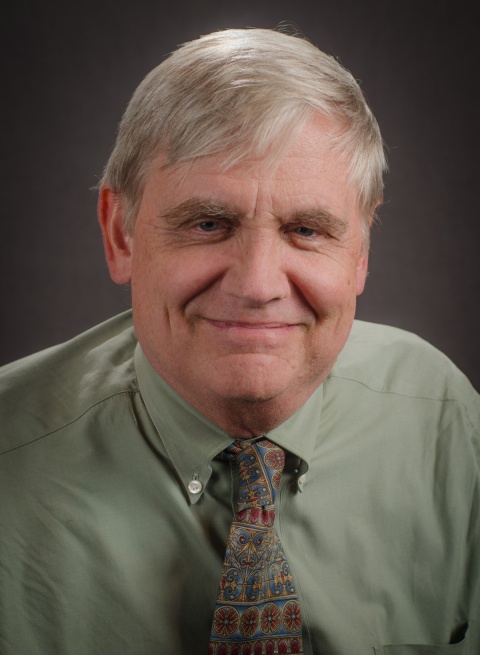 I listed some shortcomings of text-based patient identification and matching above and the difficulties encountered when asking patients to identify themselves based on what they know or what they have, such as an ID card. Biometric identifiers on the other hand have a precise relation to who the patient IS – biologically. With a precision often reaching one in several hundred thousand! I urge those responsible to move toward biometrics as their mainstay for patient identification!

Profile:
Raymond D. Aller, MD is Director of Informatics for the University of Southern California Laboratories and Pathology. For his MD thesis the graduate of Harvard Medical School designed the first online surgical pathology information system in the country which became the prototype of the anatomic pathology automation tools now used in most US hospitals. He was elected Fellow of HIMSS, Fellow of the American College of Medical Informatics and awarded the Lifetime Achievement Award/Honorary Fellow of the Association of Pathology Informatics. He is currently focusing his attention on a major unsolved problem in healthcare: the definitive identification of the patient and the need to move from text matching to biometric identifiers.