ESC recommends implant-based remote monitoring
The highly-anticipated and positive results from the IN-TIME study of home monitoring technology were recently presented in a hotline session at this year's European Society of Cardiology (ESC) congress by coordinating investigator Professor Gerhard Hindricks MD, from the Heart Centre, University of Leipzig, Germany.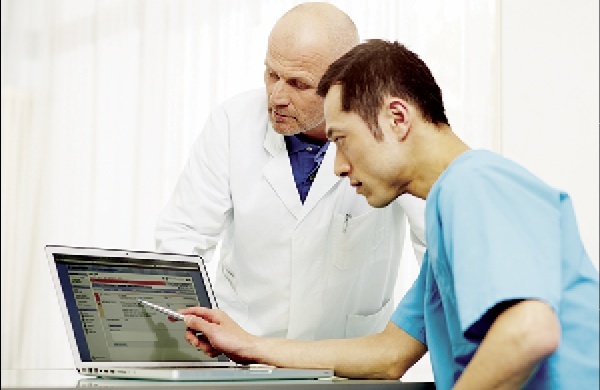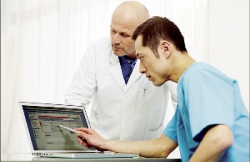 The ESC has recently issued a strong recommendation of remote monitoring technology, giving it a class lla indication with the highest level of evidence (A) in its guidelines, once again proving just how crucial this type of technology is in the early detection of clinically relevant events, Biotronik, the cardiovascular technology manufacturer reported.
Since its first implantable pacemaker was developed half a century ago, the Berlin-based company has presented ways to save lives as well as improve the ease and efficiency of routine tasks for doctors; e.g. their Biotronik Home Monitoring system, has contributed considerably – it automatically transmits data on a daily basis (e.g. of asymptomatic atrial fibrillation) and alerts the physician if a patient's clinical condition deteriorates rapidly, thus enabling him or her to adapt treatment.
Along with the new ESC rating, the positive outcome of the IN-TIME study demonstrated a significant reduction in all-cause mortality in heart failure (HF) patients, supported by implant-based Biotronik Home Monitoring compared to standard care. From an estimate based on the Kaplan-Meier curve, the mortality at one-year follow-up was 3.4% in the home monitoring group and 8.7% in patients with standard care.
'The occurrence of atrial or ventricular arrhythmias, or specific trends in certain clinical parameters, can often be the first sign of worsening heart failure that leads to hospitalisation or death,' Prof. Hindricks explained. 'Biotronik Home Monitoring allows physicians to identify crucial trends in cardiac device patients. They then have enough notice to intervene in time, thereby preventing serious or even fatal events and effectively supporting the management of heart failure patients.'
Christoph Böhmer, the company's International President, pointed out that numerous studies published over the past few years have confirmed the clinical and economic benefits of the system. 'The IN-TIME study reinforces these excellent clinical outcomes by demonstrating a reduction in mortality in HF patients for the first time. This latest inclusion in the ESC guidelines indicates that home monitoring will play an even more important role in the future. The ESC recommends devicebased telemonitoring for the early detection of critical events in cardiac patients, and Biotronik Home Monitoring is particularly well suited to serving the HF patient population.'