Dutch innovation reaches out at MEDICA
Country pavilion highlights range of hot new products
The Task Force Health Care (TFHC) was initiated in 1996 by the private sector; the Dutch government acts as a partner.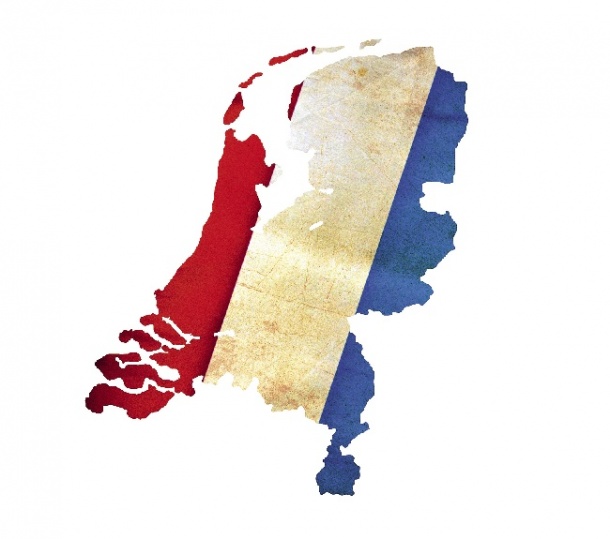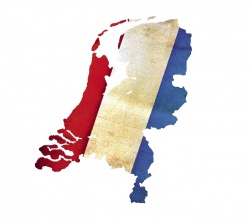 "This platform – with its 70 members and a network of 800 companies – has been designed to strengthen the healthcare infrastructures and systems in emerging as well as developed countries by the maximum use of Dutch expertise", explains Peter Post, General Manager of this PPP organization. The platform collaborates closely with FME-CWM ("FME"), an association of enterprises in the technological industry in the Netherlands with approximately 2500 members. FME, among others, houses a cluster called FME Life Sciences and Health (a collaboration of nine health-related sector organizations in the Netherlands). Within this framework, Post is in charge of international business development for the medical-technogical sector. The organizations have joined forces to organize an attractive Dutch pavilion at MEDICA.
Life sciences and health are one of the nine economic top sectors of the Netherlands
Although each country is different and even though the Netherlands scores high in ranking (the European Powerhouse Index ranks the country first for best performing health system), in general certain health challenges are universal, summarizes the manager: the greying society generates an increasing need for care service, and at the same time budgets are capped; providing access to quality care, implementing preventive measures such as a healthy lifestyle, and providing alternative medical services avoiding hospitalization and enabling autonomous lives for the elderly are the approaches suggested by experts and policymakers. The aim of the TFHC is to combine the expertise of Dutch University Medical Centres, the Government, the Industry, NGOs and knowledge institutes, and provide meaningful and sustainable health solutions to Europe and beyond.
An ecosystem boosting medtech innovation
"A major benefit in our country with its small size and eight university hospitals is that it is very easy for payors, care providers, policymakers, and the industry to interact. This open atmosphere among stakeholders helps to spark innovation and take those new ideas to the market." However, the Netherlands may be a good test bed and starting point, but companies need larger markets to grow and become self-sufficient and independent from subsidies, according to Post. And this is where TFHC comes in.
"We give good advice to these emerging SMEs, and we support their marketing activities – for example, by taking them to MEDICA, with financial support from our government. To participating companies, this presence in Dusseldorf will typically by the first step to setting up their booth independently the following year, and a starting point for international activities", states Post.
Dutch pavilion will be a hotspot of innovation
At MEDICA, Dutch companies have had a significant presence for many years. In total, there will be 135 of them at MEDICA 2013; "at our Dutch pavilion, a top selection of SMEs will present their new products and solutions", says Post. Companies include recent university spinoffs. In addition to company booths, the "Innovation Plaza" at the centre of the pavilion will host an "artsy" poster exhibit of small companies which have barely made a showing on the market as yet. Representatives from each exhibitor will be available for discussions. "Self-monitoring homecare solutions, technology for non-invasive diagnostics, for rehabilitation, e-health and many further areas will be part of the innovative products shown there", points out Post.
Looking for buyers, distributors, partners, and researchers
"All interested groups are invited to join us at the pavilion", underlined the manager. In addition to company staff, representatives from the TFHC and from FME will be there from Wednesday to Friday to speak also about players who are not at Medica. "Furthermore, we look forward to discuss, very much in general, the transformation of the healthcare sector and concepts to meeting common challenges – combining knowledge and technology." On Thursday, the Chairman of the Task Force Health Care –Thijs Teeling and the Dutch Consul General will be present during the afternoon networking event. Also on Friday, there will be a networking reception inviting informal discussions.
"Improving healthcare together" – this is Post's credo for information sharing at this pavilion. The Dutch extend a warm welcome to join in.
Participants
Pavilion: Qserve, Painmaster, Topic Embedded Systems, KLS Netherlands, NEA International, Clinical Science Systems, DirActive, Qill Health B.V., Medispirit B.V., Vanguard Healthcare Solutions, Avant Medical, Ross – Health Group, Van Berlo, Best Medical, Protechdry, Virtual Proteins, Verathon Medical Europe B.V., Medimate. eWWTrade4You, Applied Radar Technology B.V., Dutch Domotics B.V., Medigroup B.V., MyDiagnostick Medical B.V., BRIDEA MEDICAL, Epona Medical.
Activities
Opportunities to meet with representatives from innovative Dutch companies: daily. Networking receptions: Thursday, Friday 16.00 – 18:00 at the pavilion.
The Dutch Pavilion is located in Hall 16, B49/B57