Sponsored • Hospital 4.0
Discreet staff, patient and asset monitoring
In future, healthcare intelligent IoT solutions for real-time and location-based management of assets, employees and patients will be integral.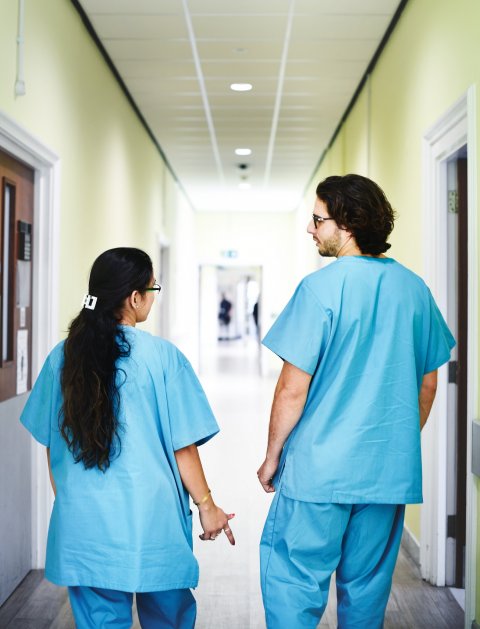 'Medicosolution is working on holistic digital concepts for the healthcare sector and offers a platform for integration for existing solutions,' the IT firm reports. 'All processes can be tracked in real time,' Max Schröfelbauer, its CEO, explains. 'This creates process transparency, increases effectiveness and reduces costs - for the good of patients and medical staff.'
A high-precision indoor localisation infrastructure that transforms physical spaces into interactive, measurable environments forms the basis for solutions for asset monitoring, patient safety, indoor navigation, staff and patient flow. A precise and unique database is generated, which can be transferred to the respective HIS system, the firm's report continues. 'The system is designed so that medical solutions and devices of any kind can be integrated via Bluetooth Low Energy (BLE) - for relevant information at the right place and time.'
Medicosolution lists the following benefits:
Asset monitoring - helps to locate and protect portable assets from loss, as well as optimise provisioning.
Patient safety - Monitors, in real-time, with careful respect for privacy, a patient's position. When risk is automatically detected the nearest staff member is alerted.
Staff workflow - Monitors processes and procedures by tracking hospital workflows. Enhance staff coordination and improve efficiency of operations. Monitor deviations and automate reporting. Manage notifications and reminders.
Patient flow - tracks patients throughout their care. The system also highlights bottlenecks and eliminates waiting times and inefficiencies. Optimises the use of facilities and assets. Enhances the quality of care and patients' satisfaction.
The system can be experienced live at this year's show.
Medicosolution is at MEDICA Start-Up Park: