WannaCry
Cyber attack worrying for patients
Tens of thousands of "ransomware" attacks have targeted organizations around the world on March 12. The hackers locked down particular files on a computer and asked the computer's administrator for a payment in order to regain control of them. Groups hit included hospitals in the UK that had to cancel outpatient appointments.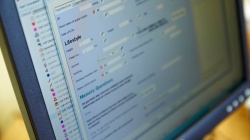 A total of 45 NHS organisations, including hospitals, GP surgeries and dental practices, have reportedly been affected by the attack. The cyber-attack, which has targeted numerous organisations and nations around the globe, resulted in disruption to NHS services in some parts of the country. Those who have seen data stolen as a result of the attack have been ordered to make payments to those responsible in exchange for the data's return.
British Medical Association council chair Mark Porter said it was vital that NHS Digital quickly identified vulnerabilities in health service IT systems and ensured digital defences were urgently strengthened to prevent future data breaches.
He said: 'This cyber-attack on NHS information systems is extremely worrying for patients and the doctors treating them. There have been reports of hospital doctors and GPs unable to access patients' medical records, appointment booking systems and in some cases having to resort to pen and paper.
'NHS staff are working extremely hard to provide the best possible patient care, and we hope NHS Digital are able to resolve these problems as soon as possible. We need to quickly establish what went wrong to prevent this happening again, and questions must also be asked about whether inadequate investment in NHS information systems has left them vulnerable to such an attack.'
The attack was described by cyber security firm F-Secure chief research officer Mikko Hypponen as the biggest outbreak of ransomware in history.
NHS Digital confirmed that a number of NHS organisations had reported being affected by the hack, adding that there was currently no evidence to indicate that patient data had been accessed. In a statement published online they added that they were continuing to work with other parts of the health service and Government in providing support.
It said: 'NHS Digital is working closely with the National Cyber Security Centre, the Department of Health and NHS England to support affected organisations and ensure patient safety is protected. Our focus is on supporting organisations to manage the incident swiftly and decisively, but we will continue to communicate with NHS colleagues and will share more information as it becomes available.'

Source: British Medical Association