Sponsored • iQmax® EMS & TENS Wearable technology
AFC Addresses WFH Health Issues and Paradigm Shifts
Leading functional & smart textile manufacturer Asiatic Fiber Corporation (AFC) introduces advanced wearable technology for electronic muscle stimulation (EMS) and transcutaneous electrical nerve stimulation (TENS): (EMS module / E-massage module) of the iQmax® series at the international trade fair MEDICA 2021, which will be held in Germany from November 15th to 18th.
According to research published in the Journal of Occupational and Environmental Medicine, working from home has a negative impact on employees' mental and physical health, resulting in back pain, chest pain, sore neck, and other health issues. Considering the severe effects of the pandemic and numerous health issues, AFC introduces a smart textile series, iQmax®, that turns EMS and TENS into wearable technology.
Based on preclinical evidence published in the journal Medical Hypotheses in November 2020, electronic muscle stimulation is proven to improve respiratory functions, reduce pain, and boost immunity while intensifying the effectiveness of antiviral drugs. Several textile and medical device manufacturers are coming up with their advanced electrical stimulator or e-stim. As per a study led by Grand View Research, the global muscle stimulator market size is valued at USD 666.2 million in 2019 and is expected to grow at a CAGR of 3.9% in the forecast period from 2020 to 2027.
The iQmax® Wireless EMS & TENS Textiles
AFC has taken EMS and TENS for electrotherapy further with textile innovation. The iQmax® Wireless EMS Textile can be connected to a phone or a portable charger, making it an ideal companion to the wearer. It can be used during pre-workout warmup, intensifying muscle contraction during the workout, and as a pain reliever after finishing the training.
Made of unique conductive fibre, it can stimulate deep into the skin, allowing oxygen to travel to joints, repairing damaged muscles while giving comfort to the body. The EMS textile comes with an app controller for timer, strength and frequency. It has eight therapy modes for targeting different muscle groups. Wearers benefit from its portability and efficiency in work-from-home (WFH) conditions or remote physiotherapy sessions.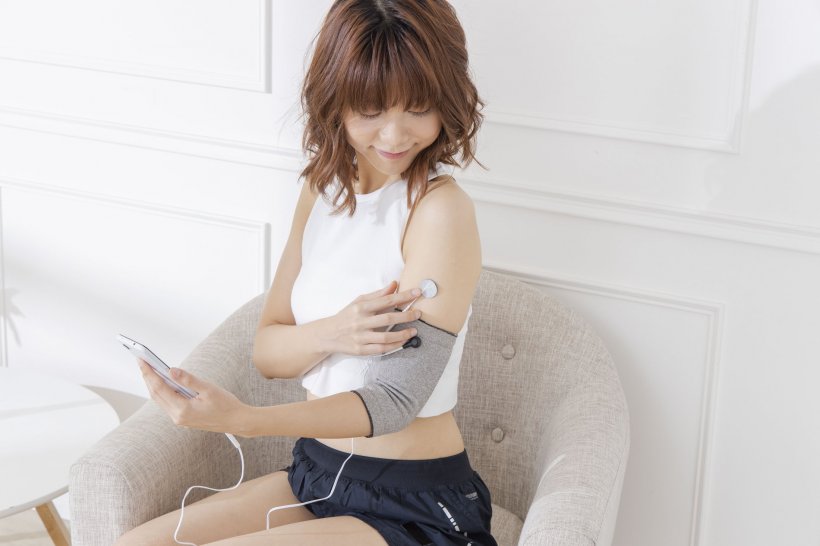 iQmax® Wearable TENS Textiles
The Wearable TENS textile is an innovative product designed to provide a unique experience for electrotherapy sessions. Being different from the EMS textile, the TENS textile offers a larger area of microcurrent stimulation that fits right to the body. Compared to the traditional TENS system available on the market, the iQmax® Wearable TENS Textile can replace the electrodes commonly seen in therapy rooms with anti-bacterial functionality and low electrical resistance for safety. Both of the smart textiles can endure up to 100 wash cycles.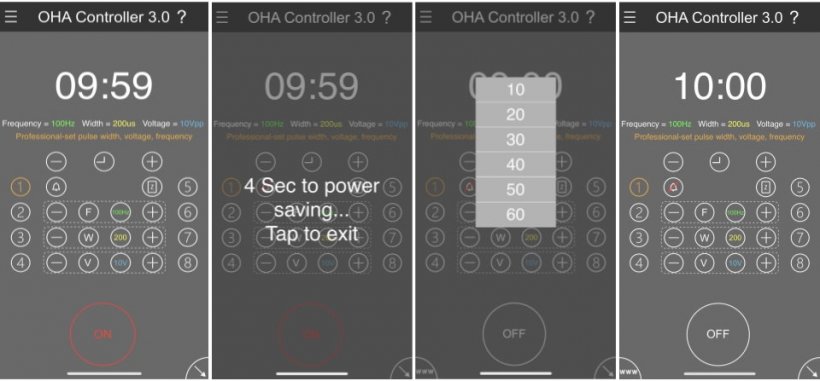 Ready to be Integrated into A Hybrid Healthcare Paradigm
The Covid-19 pandemic has brought drastic changes to healthcare practices, resulting in a paradigm shift towards hybrid and remote technology in Europe. Today, the technology has advanced to the extent that a patient can be allowed daily activities at home while still being diagnosed or monitored using advanced communication and sensor technologies.
Pushed by the global lockdown, there has been a growing demand in developing novel contactless or wearable devices for individuals in vulnerable or critical health conditions. The healthcare paradigm shift requires system upgrades for remote patient monitoring. AFC contributes to this change by introducing the iQmax® series with a dedicated controller app, making physiotherapy accessible for those living in far off areas. The iQmax® series can be adapted and integrated into the hybrid healthcare sector for future patient-centred and elderly care. The controller app has a developer API available for further system development.
To learn more about AFC's products, please click here.
Source: Asiatic Fiber Corporation