Saving time with speech recognition systems
High-profile IT projects aimed at increasing efficiency and improving patient care.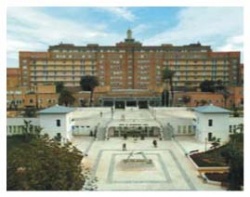 A case study from University Hospitals Virgen del Rocío, Spain, shows e.g. how to reduce turn-around time up to 50%.
Jaime Nieto Cervera, of the University Hospitals Virgen del Rocío, in Spain, demonstrated how his organisation had reduced report turn-around time by 50% by integrating speech recognition with the Electronic Patient Record. Since 2002, the hospitals have worked with speech recognition linked to the elaboration of reports in different specialities.'In 2004, the idea emerged to develop and apply this technology to electronic records, to make its use accessible to professionals and improve patient relationships,' he explained. The main goal was to reduce the interaction time of physicians with IT systems. The hospitals also aimed to improve the information quality and achieve a considerable growth in understanding electronic patient records.

Financed by the Health Department of the Andalucian government, the project is powered by the speech recognition technology SpeechMagic from Philips. Focusing not only on transforming speech to text, but also on understanding voice commands, clinicians were put in a position to use their 'natural resource' to interact with the IT system. This feature, called Command and Control, differentiates dictation text from navigation commands. For example, by using macros, saying the words 'normal abdomen' would automatically type the complete description of a normal abdomen into the Electronic Patient Record, thus eliminating the need for repetition of a standard description during patient examination.

As a result of fastened and simplified documentation, physicians can direct most of their attention to the patient, Jaime Nieto Cervera said. Errors resulting from passing on information between professionals verbally, or in hand-written notes, have been eliminated. Also, due to fast availability and accessibility of medical information, treatment can continue more quickly.