Radiology information systems
Erlangen's CSC RIS streams data through workplaces, speeds up reports and patient care, so, what's next – greater mobility and transmission to a Cloud?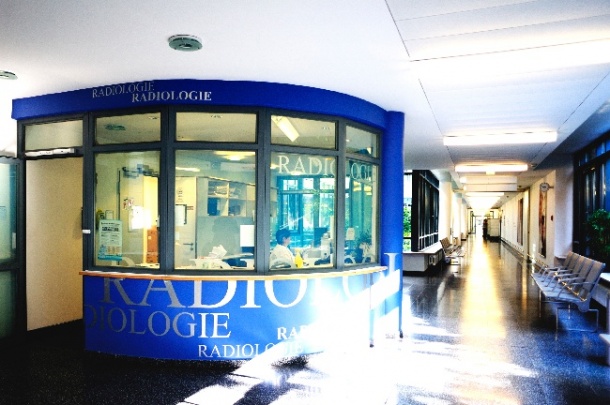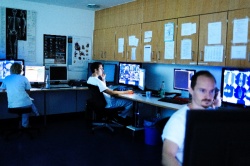 A decade ago, when the Radiological Institute at Erlangen University Hospital relocated to the Centre for Internal Medicine, a radiology information system (RIS) was also installed. Very soon, the project implemented by CSC became more than 'just' radiological digitalisation.
When Professor Alexander Cavallaro shows visitors his department's IT systems, the Radiology Institute's senior physician and head of the Imaging Science happily points to an almost vacant row of chairs. 'This is the waiting area for six pieces of equipment. If IT does its job, our waiting rooms are empty,' he explains.
Ten years ago this was a very different story. 'Up to then, the radiological workflow ran conventionally – without any IT support,' he explained. This changed practically overnight, after the CSC RIS was implemented and a Picture Archiving and Communication Systems (PACS) was introduced.
Hospital-wide RIS: a strategic decision
For radiologist Prof. Cavallaro and project leader Dr Thomas Kauer, the RIS introduction signalled the start of a hospital-wide image data infrastructure. 'We were fortunate that radiology, the board and Medical Informatics all pulled together,' Dr Kauer recalls. 'We made the strategic decision not to install an isolated radiology solution, but to lay the foundations for a hospital-wide solution.'
The RIS was integrated in the existing technical and organisational infrastructure, as well as the workflow. It was connected to the hospital systems for patient data administration, performance data entry, medical service accounting and report communication. 'The entirety of the range of services offered impressed us, from specialist as well as financial points of view,' says Dr Kauer.
More than just diagnostic radiology
Meanwhile, the CSC RIS is used not only for diagnostic radiology, but also four locations in internal medicine, surgery, gynaecology, and paediatrics. 'This comprehensive approach means I no longer like to talk about RIS, but rather an image information system,' Prof. Cavallaro said.
Around 250,000 reports are created every year – i.e. between 600 and 700 daily. Including all the departments, 80 physicians and 120 medical technical assistants use the software.
During a typical workflow, a doctor on the ward uses the web solution to commission an examination. 'Scheduling is very flexible. It also takes into account conflicts in schedules, which is important for patients undergoing more than one examination,' the professor emphasised.
The web solution is integrated deep in the hospital workplace system. 'Anyone registered on a hospital workplace hardly notices that he is calling an external application. It's as though it is all one thing,' Dr Kauer points out.
Integrated voice recognition accelerates workflow
Digital dictation and voice recognition functions are also integrated. As Prof. Cavallaro explains, 'Previously, assistants viewed the images together with the senior physician before dictating. Thanks to integrated voice recognition they now dictate immediately.'
Thus reports are usually with the requesting physicians within one and a half hours.
The high degree of acceptance in non-radiology departments is thanks to the fact that specific requirements have been taken into consideration: for example, various voice recognition systems can be used, depending on the user's preferences.
Visions: Cloud, tablets and an operator model?
Nonetheless, the RIS installation is not regarded as a complete project by the Erlangen staff. They believe that other departments may also be convinced by the integrated approach.
Dr Kauer also predicts further developments: 'We are interested in mobile solutions and have already trialled tablet PCs for mobile access to radiology data.' The move to Cloud technology or use of the RIS as an operating model could also be interesting in the future.
Info:
The Radiological Institute at Erlangen consists of six departments that serve internal medicine, surgery, ENT, the Children's Hospital, Women's Hospital and Neuroradiology, with some additional interdisciplinary services such as Cardiovascular CT and cardiovascular MR. There are 250 RIS workplaces, 2,100 Web workplaces and the system produces around 250,000 reports annually.