Patient privacy top priority in Norway
The Norwegian Health Directorate has selected FairWarning Patient Privacy Monitoring solution as an integral part of the national roll out of the Norwegian Summary Care Record (SCR).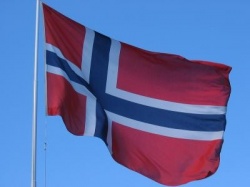 The deployment of the FairWarning solution will enable compliance to new legislation introduced in June 2013, which mandates the protection of patient privacy. The objective of the SCR is to improve the quality of healthcare delivery and standards of patient care and safety. This will also create greater patient engagement, through the provision of easy access to secure digital services.
Rune Røren, director of development for the National Summary Care Record, Norwegian Health Directorate commented: "Norway has a world leading reputation for healthcare. This is why we have partnered with FairWarning to assure the reputation of the Summary Care Record in protecting the privacy of patient's health information. It sends a clear signal to patients, who have the choice to opt out of the Summary Care Record, that we take their privacy very seriously and that they can trust that their medical data is safe and secure.
"FairWarning came highly recommended and backed by references such as its implementation across NHS Scotland and was an obvious choice of partner for Patient Privacy Monitoring."
Deployment of the SCR, which will enable health professionals to access important information from electronic patient records such as prescribed medication, allergies as well as other critical data, is due to be completed during 2015 across all four regional health authorities, covering a population of five million.
It will provide integrated information from GPs, hospitals, emergency units, as well as nursing homes. This has necessitated the need for developing a secure and safe model for information sharing therefore making privacy and confidentiality a key priority.
Tim Dunn general manager FairWarning EMEA said: "Electronic based healthcare is among the most important advances of our times and acts as a powerful enabler to 21st century healthcare.
"It is positive to see the recognition in Norway, that confidentiality and privacy is a need and a right and that legislation should be in place to protect it. We are very proud to be able to support the Directorate in achieving this goal and look forward to working with them to deliver on their commitment to patient privac".