Major forces in hospital design and construction
Digitisation and convergence of technologies
RTKL, the architecture and design subsidiary of Arcadis, handles large hospital projects worldwide, with its medical equipment planning group providing specialist consulting on complex medical equipment and IT solutions implementation. During a recent hospital construction congress (Klinikimmobilien in Frankfurt) we spoke with RTKL Vice President and Global Service Leader for Medical Equipment Planning & Procurement Martin McIntire about this special field of work.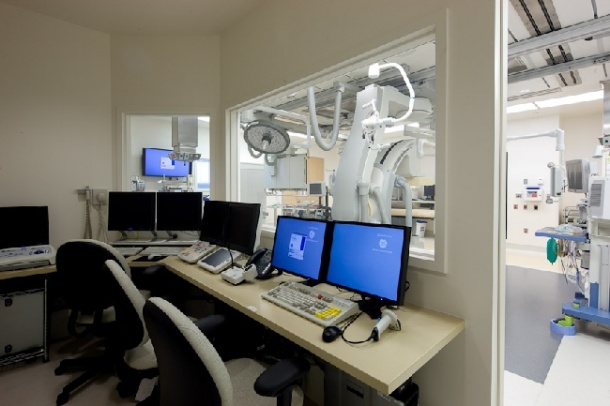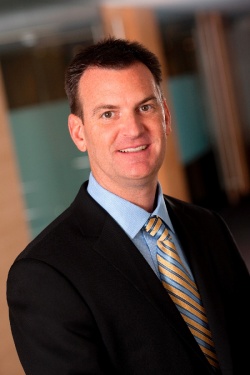 'Only about ten years ago, the approach to medical equipment and technologies integration in hospital building projects was still an afterthought,' Martin McIntire pointed out. 'Other than a few select pieces of large-scale equipment that affected the size or construction of some of the spaces – imaging equipment, operating room lights, and central sterile equipment – the complexity and integration of technology was limited. 'Most of the equipment was standalone within the rooms and required few, if any, technology integration or considerations with other devices. The complexity of the equipment from manufacturers was also limited. There simply weren't many technology implications requiring specialised attention. Equipment implementation primarily could be managed by the architect and construction team.
Today, this has vastly changed. 'It's no secret that technology is affecting the way we work, live, and play. Medical equipment and technology are no exception. Today's physicians and medical equipment manufacturers are pushing the limits to provide advancement in equipment and technologies that help save lives. The results are transcending into new hospital design and construction. 'New hospital buildings are designed towards a 50+ year lifespan. While flexibility remains paramount to any building's design, significant considerations and decisions are being placed on architectural design teams and hospital
leadership regarding equipment and technology strategies and how they will provide patient care. These decisions affect how buildings are designed and operated.'
How would he define a digital hospital?
'The term digital hospital evolved over the past eight years – and should probably be re-defined. As every hospital strives to implement electronic patient records (EPRs) and automated hospital information systems (HIS) to streamline their business, more and more medical equipment is now IT-enabled and integrated as part of the overall solution for providing patient care. No longer is medical equipment limited to being just a few surgical lights, patient beds and IV poles scattered about a hospital. Equipment is sophisticated with expensive devices that connect and integrate into the building and the operating processes. The ultimate goal for any digital hospital is to achieve a near paperless environment, with all patient information and procedure results being captured and communicated electronically by medical devices, physicians, and administrative processes.
Why should hospital managers consider advanced approaches?
'While the hospital's ultimate role and responsibility in society is to provide healthcare to people, hospitals are a business. Hospitals have customers (patients); hospitals provide services; they have personnel costs; they utilise products and services and consume a high degree of energy (electricity, water, gases, etc). Whether a hospital is owned privately or by a government agency, costs must be managed. 'Because hospitals are filled with extremely expensive medical equipment and technology, approach and solutions strategy is paramount. Equipment and technologies are being deployed to streamline manual processes, resulting in significant costs-savings on staffing. Technologies have provided great strides for newer, non-invasive procedures resulting in better patient turnover and ultimately better patient outcomes. 'Quantifying healthcare quality can be a challenging and complex process. Using technologies to streamline workflows helps to provide structure to measure patient outcomes and the ability to change practice for the better.
Which groups should be informed about potential approaches and involved in actual concept/realisation tasks?
'It should include the hospital's financial stakeholders (those who pay for the initiative), clinical/ physician leadership (those who use the equipment/technology in healing); biomedical engineering and IT managers (those who help integrate, connect, and maintain equipment/technology), and the hospital's purchasing entity (those who source and buy the desired equipment/technology). All stakeholders must be informed of the approach and each participates in their respective role. Leaving one out breaks the cycle and doesn't allow for successful implementation.'
What about the regulatory aspects?
'Unlike your ordinary electronic device purchased at your favourite home technology or electronics store, healthcare devices are intertwined with supporting patient care and are instrumental in helping physicians save lives. The devices must adhere to more stringent regulations to comply as a medical device. 'Regulatory aspects include standards for interconnectivity with other devices (HL7, DICOM 3, etc.) to health safety and technical regulations for vendors, hospital technology managers, equipment service providers and installers
concerning the implementation of medical equipment that is interconnected on the hospital network (ISO 80001). It is assumed that there is considerable risk to patient safety when multiple systems are connected together without regard to the effects of one system on another. 'Regulations include the U.S. Food and Drug Administration's good manufacturing processes informathat classify the device as medical, Underwriters Lab (UL), ISO and, in Europe, the CE Mark on a product or machine that identifies its compliance with safety requirements (health safety and environmental protection legislation) established by the European Union. The CE Mark is a requirement and not a voluntary process. All these regulations are focused on identifying responsibilities and the responsible organisations that will take appropriate steps to implement accordingly.'
Are there other benefits?
'While the primary intent of hospitals to deploy technology is to provide the best patient care, technology is clearly becoming a serious factor in the growing competitiveness and consumerism of hospitals and the image hospitals have in the community. They are using technology to help position themselves as the "best in technology" and procedural outcomes to help attract patients. In today's society where consumers have access to countless internet information at their fingertips and want the best care possible, technology helps bridge that gap. 'It's not uncommon in some markets to see a billboard or magazine adverts by hospitals highlighting their best-of-outcome procedural results in areas such as paediatrics, cancer, cardiac disease, or even specialised imaging equipment, for example: We have the city's only Open MRI. While most hospitals would hardly consider something like this as marketing strategy, for patients who suffer a high degree of claustrophobia, something like the open MRI will make all the difference between choosing one facility over another.'